Mobile applications have radically transformed the way organizations develop, deliver and manage communications and processes. The rapid proliferation of handheld devices and accumulating channels of connectivity have led to these apps becoming widely adopted for both business enterprise and eLearning initiatives. The ever-evolving and advancing features and functionalities afforded by these platforms make them a must-have for any company looking to deliver digital content that is accessible, engaging and effective.
In this digital era, businesses must be quick with the implementation and deployment of the latest technologies and innovations. But organizations' need to develop mobile apps is accelerating at a rapid pace - faster, it seems, than most IT departments may be able to keep up with. Mobile app development is a complicated field with many different options. And while the value and importance of them may not be in question, many business leaders find themselves at a crossroads when it comes to the best way to go about mobile app development. 
The needs of an application differ for each organization. The chosen development environment will likely depend on budget, amount of content, functionality requirements, audience, etc. In order to choose a mobile app development platform that best suits the needs of a business, it is important to understand the differences between the various options, as well as the pros and cons of each. There are three main options: native, HTML 5 or a hybrid solution. Let's further explore each one. 
Native versus HTML 5 apps
Mobile apps developed natively are generally done for one of two operating systems: iOS or Android. Even in creating an application to be used on one platform, native is generally more expensive than other development options. These costs only continue to increase with each device or operating system the code and framework have to be rewritten for. And, considering the constant flow of new gadgets being introduced to the market, this might not be the most cost-effective approach for business to take.
"HTML 5 ensures digital content and mobile app features will translate seamlessly across all devices and operating systems."
The open source coding of HTML 5 is appealing to a growing number of people because the device-agnostic framework ensures mobile applications will translate seamlessly across all devices, networks and operating systems. In both the business and academic environment, this is essential as an increasing number of organizations begin to use a "bring your own device" policy.
Another benefit of using HTML 5 for mobile application development is that any existing content or information assets, whether it is in Word, Flash, PDF, or another type of format, can be converted and updated into an HTML content base. This only needs to be done one time and, as a result, will lead to better interactivity, searchability and mobile portability. Applications built using this platform will support legacy browsers, but aren't tied to any one.
In an article for InfoQ, Fima Katz pointed out that some believe, even given the increased costs, native apps are the preferable choice because they both perform and look better. However, he explained, a handful of JavaScript frameworks are improving the visual of appearance of HTML5 apps and that the speed of modern browsers is beginning to catch up with the high-speed performance of native software. 
"For enterprise apps, all the benefits of HTML5 in terms of cost, time to market, and portability across platforms significantly outweigh the diminishing advantages of native development," Katz argued.
Hybrid mobile apps
A third option for mobile application development is a hybrid solution. Put simply, this process involves building the app using HTML 5, then wrapping it in a native container. In theory, it can provide the best of both worlds. This type of "low-coding" has provided more business leaders with ways to create mobile apps despite having limited access to software engineers or programmers. However, it does have some limitations, pertaining mainly to security concerns and flexible, interactive functionalities.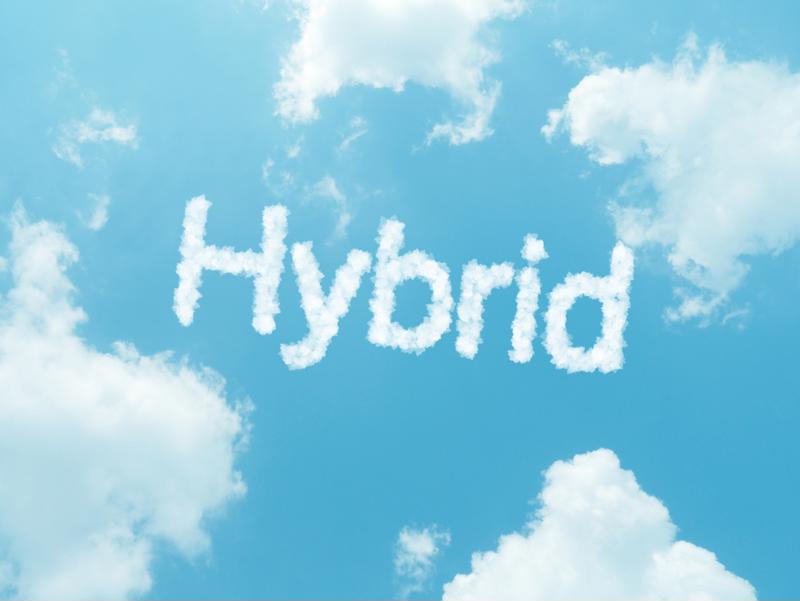 These disadvantages are becoming less of an issue, though, as the mobile application development frameworks evolve. Echoing Katz's sentiment, Business 2 Community Contributor Carey Wodehouse highlighted some of the quality frameworks that can be used in creating better hybrid apps, including:
PhoneGap: This framework allows developers to leverage plugins and native APIs that enhance a mobile application, including the GPS and camera.
Ionic Framework: An open-source option that leverages HTML, CSS and JavaScript components to deliver an optimized and scalable mobile app.
Different businesses have different needs for their mobile applications. There is no one-size-fits-all solution for every organization and environment. In addition, software developers may favor using one method over another for reasons that are not exactly relevant to the business's objectives or goals. Keeping this in mind, companies must choose a solutions provider that can employ a team of programmers, content technologists and developers who specialize in all the various types of mobile application platforms and development techniques. This will allow businesses to create a custom application best suited for their individual needs. 
Mobile Readiness
Digital Content Development
IT Services
Native apps are really smooth in navigation and user experience is very amazing as compared to the hybrid whether on ionic framework or on phone gap, but cost is too less for hybrid. We also develop mobile app through our Mofluid Mobile App extension. Checkout: https://mofluid.com/
Add new comment