Digital technologies and innovations have caused a shift in the legal market. Automated processes have disrupted the way businesses approach both internal and external operations, enabling faster, more efficient workflows, stronger and more effective communication and overall improved performances.
Given the vast amounts of critically sensitive data and content law firms work with on a daily basis, the robust array of compliance and regulation standards that must be adhered to, and the overall complex and intense nature of the environment, information management is of utmost importance. The handling and organizing of these materials is essential in controlling litigation costs and reducing risk of security disruptions or non-compliance issues.
As technology continues to accelerate companies' ability to deliver faster, higher quality services, customers' expectations are growing. And it seems that the businesses most resistant to adjusting to these changes are the ones at the biggest disadvantage, particularly in the legal field.
Controlling cost without sacrificing performance
According to a report published by Georgetown University, last year in the United States, the financial performance of law firms overall slowed and productivity dropped. Since the 2008 recession, the source explained, "law firm clients have increasingly demanded more efficiency, predictability and cost effectiveness in the delivery of the legal services they purchase."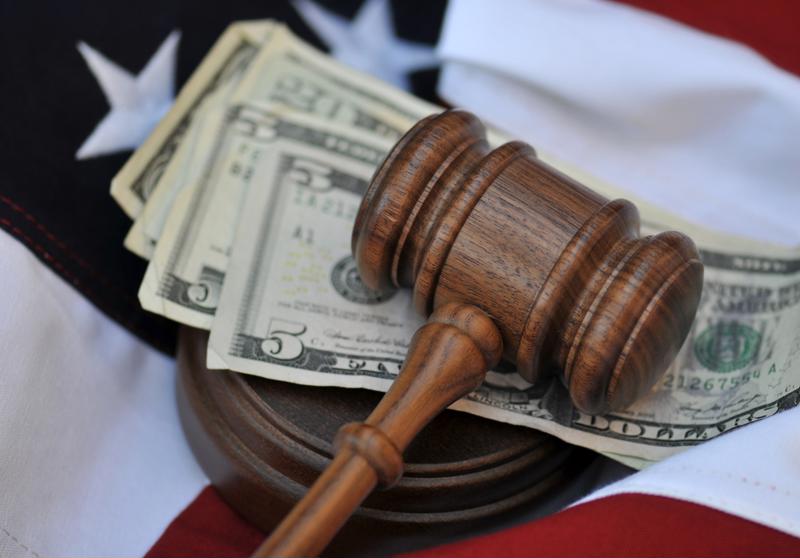 Unfortunately, many legal firms have not excelled in meeting these expectations and have failed to take the sufficient action needed to mitigate such concerns and implement effective solutions. The ones that have, however, restructured critical aspects of their business model, specifically those pertaining to staff and the delivery of services, have seen greater performance.
If clients are becoming less willing to pay for administrative services, law firms are faced with a major dilemma. On one hand, they can hire more in-house staff, which means having to spend more on wages. Or they can limit internal support and risk creating a larger room for error, slower turnaround and lower quality.
The Georgetown report identified some of the biggest operational changes that have allowed law firms to realize profit increases, which include:
Resource, budget and task monitoring software
Knowledge and project management systems
Document review technologies
Furthermore, nearly a quarter of upper-tier firms outsourced non-legal services to third-party providers.
Legal content and information technology solutions
There is a tremendous opportunity for legal companies to increase the efficiency of their operational performance and thereby improve profitability and overall quality of service. And while doing so lends law firms a competitive advantage, the idea of implementing new structures and processes can be perceived as disruptive and, at the very least, overwhelming. However, the argument against adopting a more innovative approach to business weakens when the vast array of benefits that are available through an outsourced content technology partner are examined.
"Law firms must optimize workflow efficiency to meet the rising demands of customers."
Caseloads can be extremely demanding and even the slightest mistakes can result in severe consequences. But lawyers must work through each as quickly and efficiently as possible, ensuring the workflow is consistent. To maximize the cost-value of each case, law firms can benefit by outsourcing word processing, back office and secretarial support needs. By delegating the tedious and time-consuming administrative tasks to third-parties, lawyers can free themselves up to focus on other critical aspects of business - such as providing their clients with the strongest representative possible.
However, it is imperative that law firms partner with a company that specializes in smart content technology and IT services. According to Bloomberg Law, a recent survey revealed that technology infrastructure is a particular area of concern for law firms, with only 20 percent of executives saying they felt their organization was utilizing the right framework to maintain compliance.
Below are some of the additional benefits of outsourcing legal content and support services.
Saves money. This is a less expensive alternative to in-house staffing solutions that can help law firms not only save money by streamlining the majority of content and IT-related needs through one vendor, but minimizing the amount of internal talent needed on payroll. 
Saves time: Outsourcing ensures quick turnaround. 
Expanded capabilities: Lawyers specialize in the legal environment, not technology or content development. For the ability to do more, with less, companies should partner with a specialist that offers data conversion, multiple content formats and IT, etc.  
Greater compliance:  Outsourcing legal solutions is a practice recognized and approved by the American Bar Association and National Court Reporters Association. 
The advantage of law firms leveraging digital content development tools and technologies is especially apparent when it comes to document management, trial support, legal research and deposition summaries. It is not just about the information that law offices have that matter in the success of a case; it's also about how it is presented.
Through IT outsourcing, legal organizations are able to convert paper-based projects and materials into scalable data across multiple platforms, allowing them to present evidence in ways that are effective and engaging (for example, through animation and interactive content). In addition, lawyers can get quick turnaround on concise, accurate reports of depositions summaries - completed by subject matter experts. 
Outsourcing to content and information technology firms allows legal offices to optimize staffing and pricing models, as well as significantly enhance the performance, quality of service and customer relationships. It ensures critical tasks and jobs are completed correctly and quickly, increasing productivity while simultaneously lowering costs. 
Document Processing
Digital Content Development
IT Services