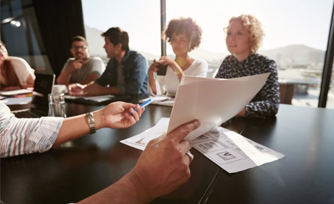 10 Jun

The Content Conversion Cause – Abhijit Kadle

The longer your company has been in business, the more you've been creating training material, which has resulted in large libraries of content in various forms. Since the advent of e-learning, Macromedia products were popular, and enormous quantities of content were generated using platforms like Director and Flash. Director died alongside CD-ROMs, taking Shockwave with it, but Flash hung around.

As long as there was a need for animation, interaction, and engagement to be delivered over the web, Flash survived, mainly because authoring platforms meant for e-learning couldn't provide the required sophistication. Over the last five years, we've seen that change because of efficient and effective rapid authoring tools.

A large library of content developed using tools on the verge of expiry and delivered on platforms facing obsolescence will be a significant challenge for learning and development teams in large organizations for years to come. L&D leaders must determine which of those libraries holds value and which training content is vital to business success. Companies cannot afford to do away with that content and must consider whether to recreate from scratch or convert (migrate) to a newer platform.

In most cases, the answer is the latter. It is far more cost-effective and quicker to convert content than to develop it from scratch, which requires effort that may be better spent on business-critical training. L&D cannot stop the creation of new training programs and focus on conversion/migration because it will affect business performance for years to come.

How conversion is managed determines the success of the project and the quality of the output. Managers should carefully consider the factors that contribute to a conversion project.

Insource vs. Outsource—Will the company do it in-house? Does it have the resource base and competencies to accomplish required outcomes? If outsourcing, what type of company to partner with, how much experience should they have, at what price will the service come, and what would the company get for it?

Engagement Type—Would you collaborate closely with the outsourcing vendor? Or would you leave it to the vendor to manage the bulk of the project? Would you prefer the vendor's consultants to work with your L&D teams and SMEs?

Process—The process can make or break the output delivered. Ask if the vendor has an established process that is delivering results. Can that process be refined or altered to meet your company's specific need?

Scale—Maybe you'll begin with a few training courses, but at some point in time L&D is expected to convert hundreds or even thousands of hours of training into newer forms. Can your vendor scale to meet such a demand?

Development Automation and Transformation—Does the vendor use innovative automation methods? Can they transform content effectively and at a reasonable cost?

Delivery—What form will you expect delivery to be in? How much will the vendor integrate with your organization's training delivery process? Some forms of conversion to consider:
Flash to HTML5
PowerPoint to the online e-learning
paper-based, instructor-led to digital online (vILT)
instructor-led to online asynchronous e-learning
legacy tools/platforms (Authorware, Director, etc.) to Articulate Storyline, Captivate, and other HTML5 authoring tools
paper-based SOPs to digital job aids.
By mid-2020, a sea change in the e-learning development landscape is expected. Will you be ready? Feel free to contact us at Aptara for your conversion or migration needs.