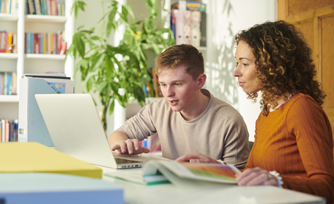 21 Dec

Learning Predictions for 2021

eLearning and the Information Age

Aptara has been a front-runner in the eLearning business for over thirty years now. Let's begin from where it all started. eLearning or Electronic Learning is a hypernym that uses electronic devices and digital media for education; it is nothing but online learning. eLearning dates back to the late twentieth century with the advent of the internet and the world wide web taking over the world (quite literally) to mark a period that goes down in history as the Information Age.

The Upsurge of the eLearning Market due to the Pandemic

The COVID-19 global pandemic has redirected the eLearning industry towards the adoption and execution of a more holistic and convenient form of learning. While the pandemic itself disrupted the global markets at its advent, it brought about stupendous growth in the eLearning sector. The global eLearning market is anticipated to grow at over 8% CAGR (Compound Annual Growth Rate) between 2020 and 2026, and is expected to reach $300-million by the year 2025, experts say. An involuntary transition to online forms of learning/teaching was the main effect of the lockdown of educational institutions and workplaces.

eLearning and the Experience Age

A product of the Information Age, eLearning has grown above and beyond the capacity of merely learning. After about three decades of creating, publishing, and circulating various forms of learning through online platforms, eLearning is gradually transitioning into what is being called the 'Experience Age'. What is the Experience Age? In simple words, "I'll show you my point of view, you give me your attention." eLearning is, now more than ever, the experience you get from it, rather than just the information it provides. Experiential eLearning provides users the leverage to harness the infinite benefits of learning to discover and utilize the benefits of eLearning in a way that is goal-oriented and future-proofed.

Having shed light on eLearning and the current scenario of the eLearning market, listed below are some vital learning predictions for 2021:

The Mobile Generation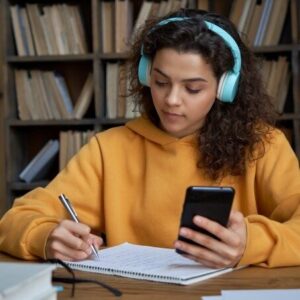 The mobile phone has probably been one of the most revolutionary innovations of the human race. With a global population of 7.8 billion as of March 2020, reports state that the number of mobile users is predicted to reach 7 billion by the year 2021! While mobile phones and tablets continue to evolve with time, they are the most preferred devices for eLearning as they provide the freedom and convenience to learn on the go.
The average employee has only 24 minutes allotted for training in a 40-hour week. With attention spans dwindling, an increasing number of organizations are set to adopt microlearning by supplying learners with bite-sized content and short video nuggets to facilitate quicker learning and retention.

Looking at 2021, mobile-compatible learning tools such as gamification and game-based learning is expected to take learning to the next level. According to reports, game-based learning products are predicted to earn revenue of a whopping $7.3 billion by 2021! Games incorporated into a learning course or by itself as an eLearning tool not only enhance the learning experience of the learner but also lightens their mood. After all, who doesn't like those brownie points after winning a game?
The 'Social' Factor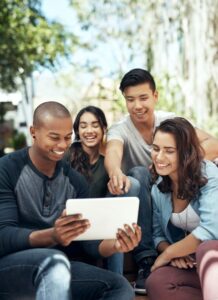 The concept of social learning has taken a huge leap this year owing to the pandemic lockdown. With most businesses switching to a remote workforce culture (at least for the time being), interacting and 
learning via social platforms like informal chats, forums, learning circles, and sharing sessions has become a practice that employees enjoy, and will continue to be an effective form of learning i
n the coming years. This is because social learning gives learning a personalized and organic experience where employees can share their personal learning experiences and learn and grow through them.
The year 2021 is expected to boost peer-to-peer learning through social interactive platforms. According to one report, 73% of organizations will increase investment in social learning in the near future.
The Rise of Disruptive Technologies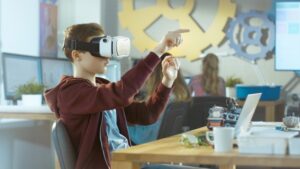 Who would've thought that disruptive technologies could contribute to the field of learning? While technologies such as Extended Reality (XR) [an umbrella term that includes technologies like Augmented Reality (AR), Virtual Reality (MR), and Mixed Reality (MR)], Machine Learning (ML) and Big Data are still in the initial stages of being adopted in the eLearning industry, 2020 has witnessed a shift in sentiment towards these disruptive technologies for immersive learning.
2021 is expected to see a growth in the adoption, application, and maybe even execution of these technologies for online learning. Immersive technologies are set to further augment practical instructional design approaches.
The 'Virtual' Touch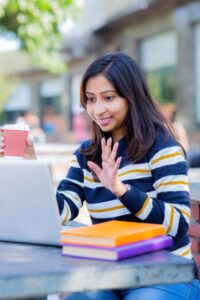 The remote workforce culture has been in practice in many organizations around the world over the years. However, this pandemic has forced many businesses to operate from their homes via virtual platforms and shared cloud services. For those used to working in a commercial office workspace, switching to 'working from home' was quite the challenge. Meetings are now video calls, handshakes are now hand waves and social events are now sitting in front of a machine screen instead of with one another! Yes, it's challenging but that's what gives it the virtual touch.
Like every other concept, running a business virtually has its pros and cons. Is the remote workforce culture here to stay? If yes, 2021 has a lot in store for the global market.
User-Generated Content
User-generated content is when learners develop content and share it with their peers. It can refer to videos, blog posts, testimonials, pictures, tweets,
ebooks, or any type of content. According to a January 2020 report, more than 86% of companies use user-generated content as part of their marketing strategy. When users create and share content on social media channels, they get 28% higher engagement compared to standard company posts.
"Learners are more likely to participate if there's a sense of community. If they know that their content makes a difference and helps everyone achieve shared goals." – Christopher Pappas-Founder, eLearning Industry Inc.
The statistics are predicted to rise in the coming years.
A Need for Learning Experience Platforms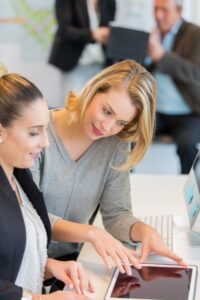 We are well aware of the functions and advantages of a Learning Management System (LMS). A Learner Experience Platform (LXP), on the other hand, is a portal for digital learning content. It promotes an interactive and educational environment in which users share content and understanding, and is a great way to encourage user-community for content.
Unlike an LMS, an LXP is an open platform. Users can curate content to assist in the learning experience and share knowledge within a digital community. LXPs are trending for their ability to cohesively accumulate and integrate digital learning in an accessible way. 
An LXP might be just what you're business needs in anticipation of 2021.
Content Migration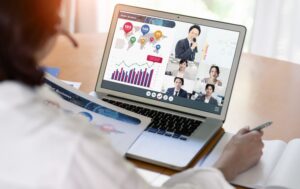 With a majority of businesses switching to a virtual workspace, ILT or Instructor-Led Training is close to entering the obsolete category of training. Learners prefer Virtual Instructor-Led Training where learning courses are available to them at their convenience, saving time and energy. This is because of the numerous advantages that VILT has to offer.
2021 sees a massive shift of content from conventional forms of learning to digital future-proofed content for the benefit of learners across the globe.
Demand for eLearning Professionals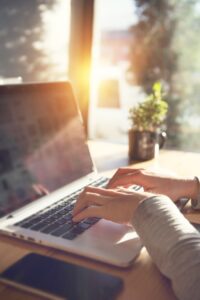 With the global eLearning market booming in practically all sectors, there is a consistently growing need for eLearning experts and professionals.
Look at these statistics from June 2020:

The worldwide eLearning market is projected to be worth $325 billion in 2025.
The US eLearning market could grow by $12.81 billion between 2020 and 2024.
eLearning increases retention rates by 25% to 60%.
The corporate eLearning market could increase by $38.09 billion between 2020 and 2024.
eLearning has led to an increase in income for 42% of US organizations.
A survey of 2,500 companies found that those with 'comprehensive training programs' have 218% higher revenue per employee and 24% higher profit margins.
IBM saved approximately $200 million after switching to eLearning.
Source: TechJury
2020 is almost a wrap and 2021 is expected to be the year of change, the year of experience. For more updates and insights, visit us at www.aptaracorp.com.