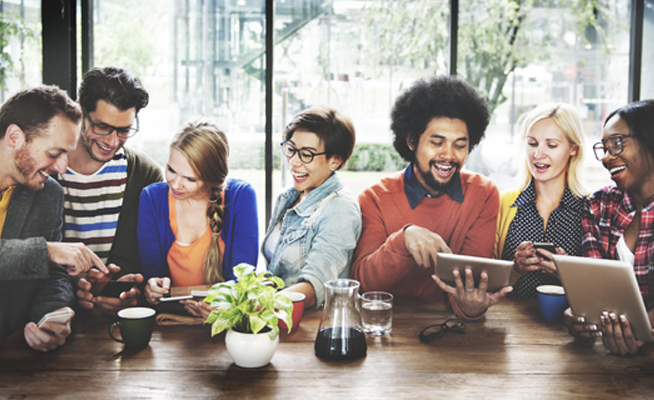 04 Mar

How to Build a Self-Reliant Workforce through Upskilling and Reskilling

The inevitable nature of change and the constant advancement of technology is what brings about digital transformation and pushes the need for the adoption of growth strategies in the field of learning and development. In late 2019, even before the disruption of the economy due to COVID-19, the World Economic Forum issued an alert concerning the lack of skills among corporate professionals. The way forward is investing in upskilling or reskilling programs for a stronger workforce and to bridge the skills gap.

Estimates suggest that 375 million workers worldwide (that's 14% of the global workforce) will have to switch occupations or learn new skills by 2030 due to artificial intelligence and automation. According to the World Economic Forum's 2018 'The Future of Jobs Report', at least 54% of all employees will need significant reskilling and upskilling by 2022.

The Basics

Upskilling is the process of teaching your employees new skills as technology affords new opportunities and new jobs which require specialized skillsets; by upskilling the organization fills vacancies from their current workforce while creating development opportunities.

The definition of upskilling according to Merriam-Webster is to provide someone (such as an employee) with more advanced skills through additional education and training.

Reskilling is the process of learning new skills so you can do a different job, or of training people to do a different job.

The Cambridge Dictionary defines reskilling as the process of learning new skills so you can do a different job, or of training people to do a different job.

Why is it Critical?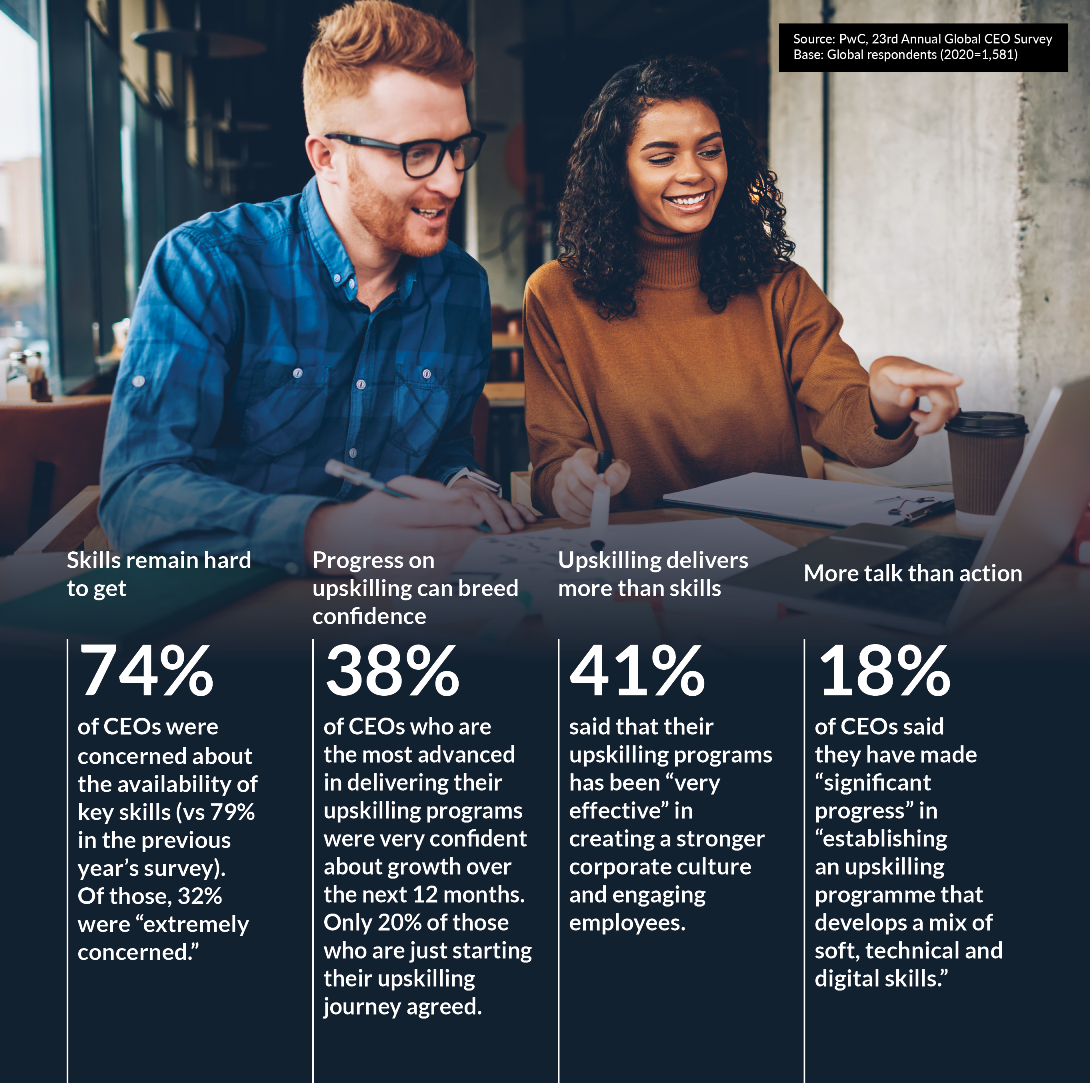 A 2018 Organization for Economic Cooperation and Development study found that 50 percent of jobs ran the risk of greatly changing or becoming obsolete. In light of the figures above, here are a few reasons why upskilling and reskilling are critical:
Technological advancement
Digital transformation
Equip, stabilize, stand-out
Aid in times of financial crisis
Learning and Development
Upskilling and Reskilling in 2021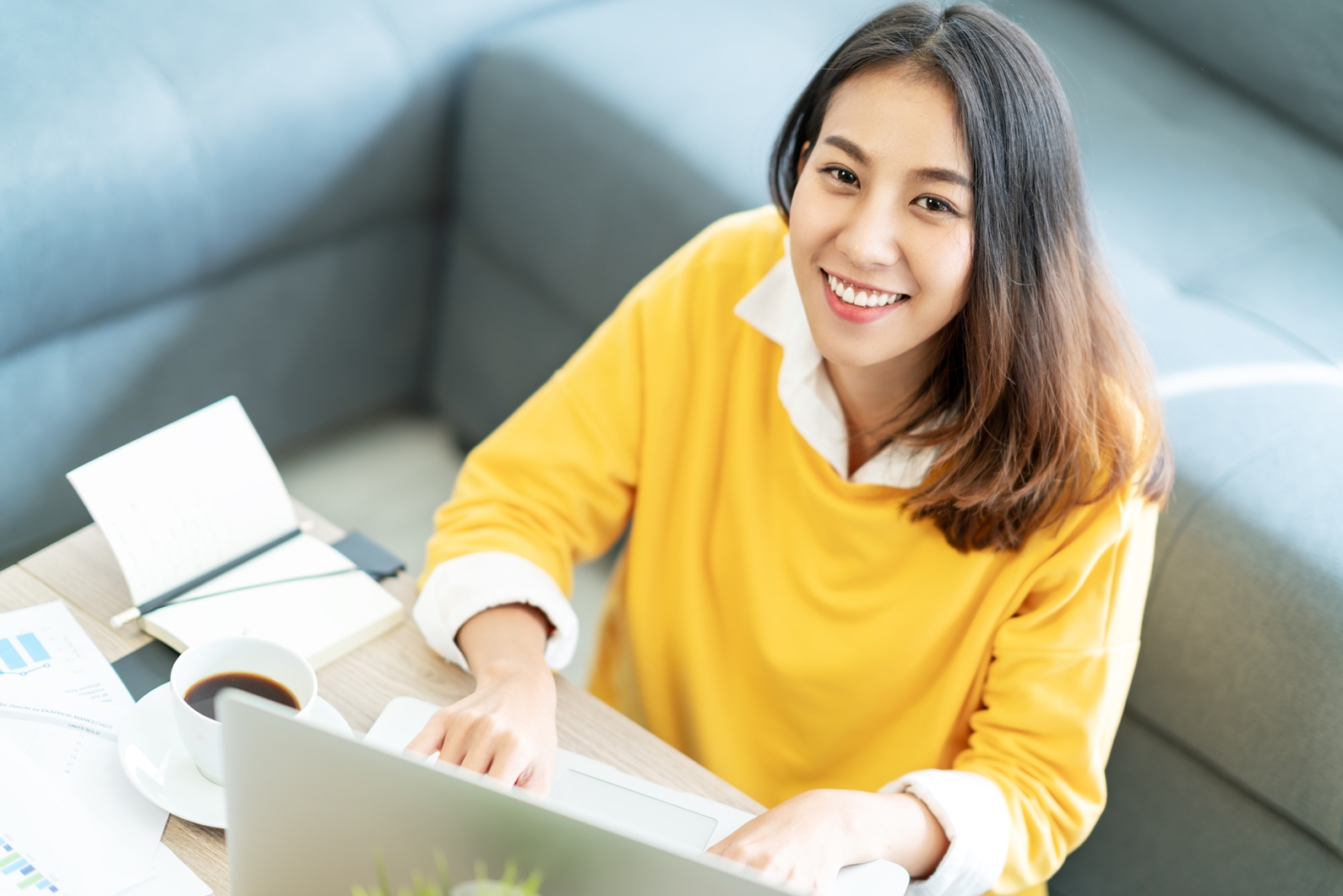 The pandemic influenced the increased need for upskilling and reskilling programs in organizations worldwide. Digital transformation through digital and creative services is now the top priority amongst CEOs while the world is still coping with the effects of COVID-19 on the global economy, business operations, and the overall welfare of employees.
In the '2020 LinkedIn Workplace Learning Report', results show that 51% of companies globally plan to implement an upskilling program within their organizations; 47 percent will do the same for reskilling.
Upskilling and reskilling are more cost-effective as compared to hiring or training new employees. As you reskill your employees, you create a more seasoned, cross-trained workforce, and increase your team's effectiveness.
It does more than that. It also:
Improves retention
Boosts morale
Promotes adaptability
Enhances productivity
Ensures career enhancement
Increases employee value
Career Pathing
When it gets to the fundamental reality of choosing the right employees for the right training programs, scenarios become less intuitive. Who needs to be upskilled? Who should get reskilled? What should they be trained in? When? These questions are addressed within the career pathing framework.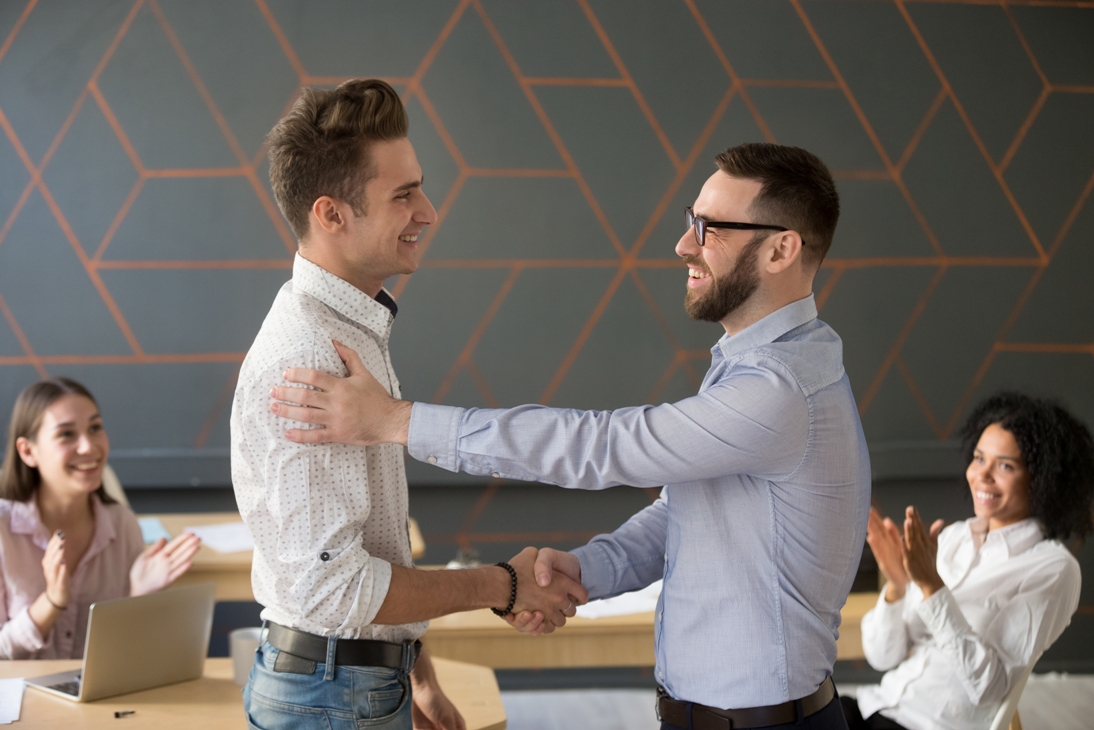 Employees' aspirations are a huge motivation in their productivity, engagement, and loyalty to their organizations. Companies that identify these aspirations and provide their employees with personalized career paths find that the boost to their overall performance is significant.
These personalized career paths can also drive upskilling and reskilling efforts. Identifying skill gaps and matching them with gaps that need to be bridged in an organization serves to align organizational and personal goals, and to identify strong candidates for specific upskilling and reskilling programs.
The need arises when business requirements are aligned with financial reality. To do that, companies must gain clear visibility and understanding of their areas of work, as well as their workforce capabilities. A SWOT analysis would be ideal for this purpose.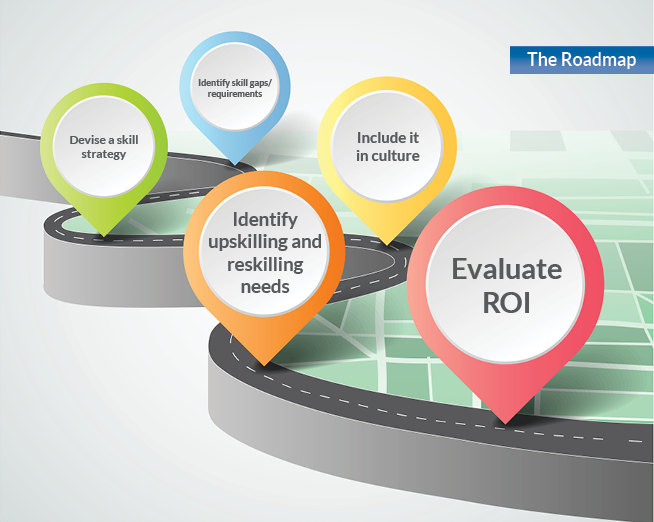 How Can it be Achieved?
The pandemic compelled us to embrace digital transformation faster than we could ever imagine. It exposed the cracks in existing frameworks and boosted the need for us to walk the path of the 'future of work'. Work culture changed, as did technology.
The union of Upskilling and Reskilling with learning and development defines the new organizational ecosystem and lays the foundation of a globally secure and self-sufficient workforce. Here is how you could stay ahead of the game:
Microlearning: Time is of the essence. Where the average time an employee can spare in a workday is 24 minutes, making sure they receive upskilling and/or reskilling modules through bite-sized nuggets, nudge-learning, infographics or even Instagram reels is crucial!
Off-The-Shelf Courses: This form of upskilling makes training and development opportunities readily available and affordable for everyone.
Mobile Learning: The prolific upsurge of mobile technology is driving vital changes in organizations. The M-learning design approach uses interactive media and cutting-edge technology that offers greater engagement, which translates into better retention and completion rates.
Blended Learning: Accommodate blended learning solutions into course material. Some employees might do best in a traditional classroom setting with a trainer, while a different segment may prefer walking through courses online.
Digital Learning: Self-paced, highly interactive, and engaging digital learning resources that are custom designed and developed using popular development tools and platforms that are the latest in technology are highly recommended.
Gamification & Game-Based Learning: Games are incredibly engaging and have an excellent way of getting people to complete goals. Tools like Points, Badges, Leaderboards, Performance Graphs, Avatars, etc. apply and integrate game elements and game mechanics into the course content.
Plan, Train, Align, Repeat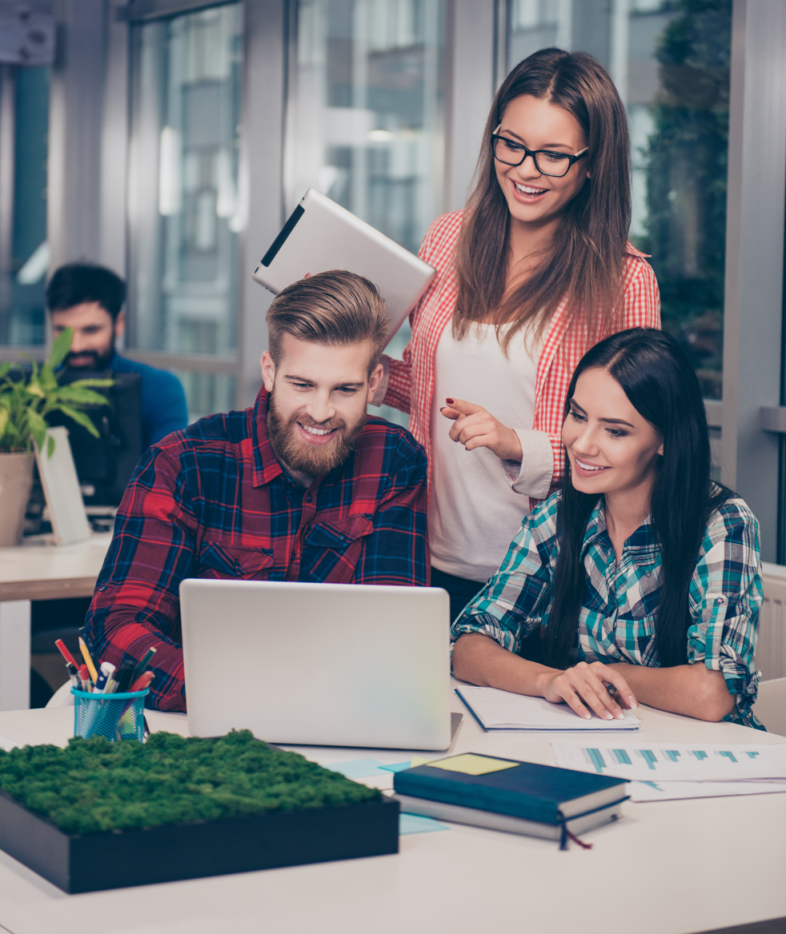 Upskilling and reskilling have gained importance over the years from both the employer as well as the employee perspective. Organizations aim to achieve increased productivity and performance with the help of strategic planning of skilling programs keeping in mind the market demand and financial standing of the business. Companies are investing a great deal in skilling their employees not just to bridge the skills gap but to enhance their long-term resilience by pushing their capabilities to build a dynamic relationship with the organization that aligns with its goals and creates a sustainable path for the future.
To know more on how Aptara could assist you with your upskilling and reskilling programs, reach out to us at moreinfo@aptaracorp.com or visit us at www.aptaracorp.com.