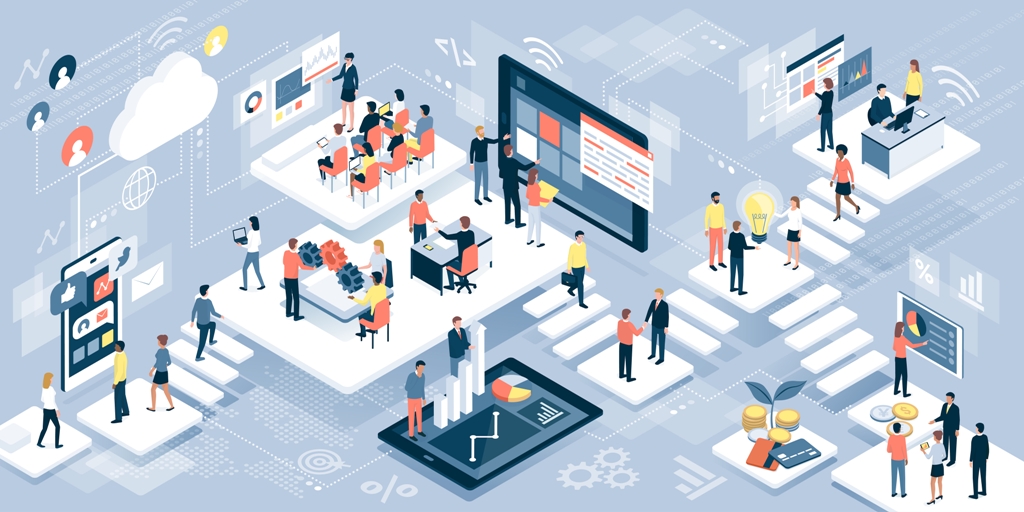 04 May

5 key points for setting up a Learning Administration Services team

The Learning and Development industry is under constant change; with increasing challenges, remote learning has taken predominance over classroom or in-person training. While classroom learning has its advantages and is more personal, virtual classrooms and self-paced learning have gained increased acceptance, with cost and scalability being critical drivers for the transition. With the transition to virtual learning, learners expect a higher level of learning experience and support through their learning journey, and this is where Learning Administration Services plays a critical role.

Traditional Learning Management Systems were mainly stand alone and focused on learning content delivery, progress reporting with some basic Adhoc reporting. One of the biggest challenges that organizations face is adapting to higher levels of learner support and managing that through increased complexity in Learning Management System features.

Highlighting some of the challenges and competing priorities that the HR and their support teams are currently facing:
The transition from physical to cloud-based Learning Management Systems (LMS) inviting content privacy and security discussions
Discontinuation of Adobe Flash support is causing disruptions and delays, increasing learner frustration and support requests
Establishing Work from Home (WFH) environments while balancing employee productivity levels for the business
Increased integration between Learning Management Systems (LMS), Human Resource Management Systems (HRMS), and Customer Relationship Management (CRM) systems
The end goal for the HR team is to continue to maintain focus and manage end-to-end L&D operations efficiently while controlling the operating costs and potential redundancies. One critical aspect of the
end-to-end learning services is the delivery and support function of learning services — Learning Administration Services (LAS).
The learning delivery and support are as important as the quality of learning content. The L&D team needs experienced service delivery partners that provide an operational advantage towards learning
delivery and support to meet organizational and learner expectations.
Here are five key areas of focus for organizations to build scalable, sustainable, and efficient teams:
Learning Management System Alignment with Business Strategy
First time, Migration or Consolidation
Process, Documentation, Training, and Onboarding
Operations Efficiency with the Right Sized Team
Overcoming the Learning Curve and Stabilizing the team
Learning Management System Alignment with Business Strategy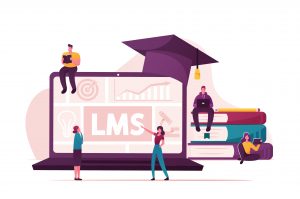 A learning management system (LMS) is a powerful tool for an organization to manage learning journeys and alignment with future growth. Until recently, mobile and offline learning were a good-to-have option but with Work from Home (WFH) and an increasingly mobile workforce making anywhere-learning a necessary reality. Depending on internal priorities, outsourcing the organization's LMS can help the HR teams focus on employee priorities knowing that the LMS will efficiently address learner needs.
Budget considerations include opensource Vs. commercial LMS' and HR teams need to decide if their learning function needs a higher level of control and customization for the LMS or if an out-of-box solution is the right fit.
According to a Fortune Business Insights, 2020 report, the global LMS market was valued at $8.76 billion in 2019 and is expected to grow to $38.10 billion by 2027.
First time LMS Implementation or Migration or Consolidation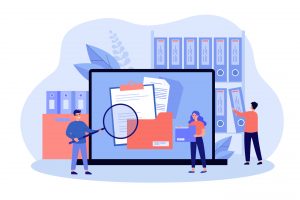 Depending on the size, locations, and organizational priorities, the HR teams may be dealing with new Implementation or moving to a new version or consolidating multiple LMS'. For global organizations, it is a challenge to maintain separate learning content and delivery for employees, clients, vendors, and channel partners while providing 24×7 support to the learner base.
A dedicated Learning Administration Services (LAS) team facilitates the implementation or migration of LMS and learning content. Typical tasks include bulk loading users, creating learning maps, assignment
profiles, and learner support.
Process, Documentation, Training, and Onboarding
Implementation of an LMS starts with a well-planned and documented plan detailing implementation, transition, onboarding, and support services. The Learning and Development partnered with the IT team to design and manages process design and documentation with input from its client stakeholders.
A phased approach ensures that all facets of learning delivery and administration are identified, built, and audited. Some of the critical areas are: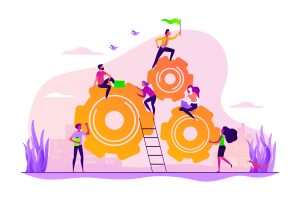 Consulting: What the business or client needs and identifying key performance drivers
Documenting: Calibrating expectations, agreeing on deliverables, and setting timelines
Designing: Mapping processes, staffing models, and roadmaps
Transition: Implementing the project plan and identifying and communicating risks/changes
Delivery: Uploading to the LMS and documentation of Change Management
Maintenance: Content and Learner Support
Operations Efficiency with the Right Sized Team for Multi-Tier Customer Support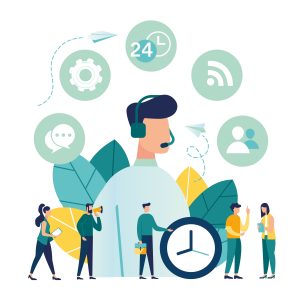 Learner audiences can have varying demands for learning support from a level 1 to a level 3 complexity. 24×7 Dedicated Learning Administration Services (LAS) teams support global learning groups. Technical support and Helpdesk teams assist with system troubleshooting, content, and user management issues that may lead to delays or interruptions in training programs. HR teams can benefit from maintaining ticket or support request volumes, identifying and automating recurring tasks and request responses, tracking peaks and valleys in learner activity in consideration of the organization, industry, and learner requirements. Maintaining low operating costs while meeting customer satisfaction expectations can be a tough balancing act with growing technical complexities in learning platforms.
Ensuring that the right teams are available to handle multiple service levels can go a long way in ensuring learner and organizational success.
Overcoming the Learning Curve and Stabilizing the team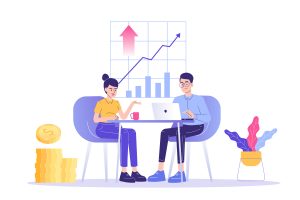 Hiring the right skillsets right at the start or evaluating existing teams and determining any additional skills required. Setting up processes and standards for Learning Administration Services (LAS) is critical. Providing sandbox LMS instances for training the LAS teams with adequate mentoring to ensure team readiness for the go-live date. In addition to implementation and integration, consulting services can include LMS customization, process, and standards documentation.
If you'd like to see how Aptara's Learning Administration Services can work for your organization, write to us at moreinfo@aptaracorp.com or visit us at www.aptaracorp.com to take a look at what we offer.