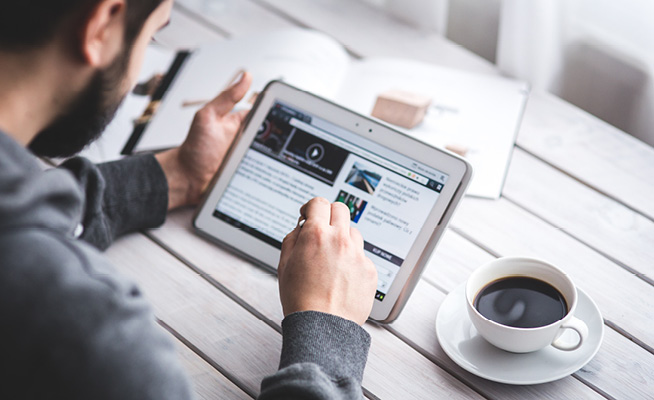 31 Aug

Video-based Content Trends in the Learning Domain

We are into the second half of 2021; a lot has changed after the invasion of a global pandemic. The change was inevitable, pandemic or not. How we adapt to the change is what counts. The world collectively spends billions of hours watching videos in various forms like nuggets, interactive videos, or story-based videos for various purposes like learning, training, and entertainment. Videos can deliver learning both synchronously and asynchronously and allow learners, in fields like education, corporates, training, etc., to comprehend different learning styles. They engage the auditory and visual senses of the learners compelling them to work more competently and thus, revitalize learning.

Several studies prove that while a learner is likely to remember only 10% of textual content, the likelihood of them remembering the video content is as high as 50%. It is, therefore, not surprising that the demand for video-based learning is skyrocketing. Here are a few top trends for video-based content in the learning domain:

The Primary Tool in Content Creation

Visuals have been found to improve learning by 400 percent. Videos not only engage learners but also improve their knowledge retention. They can work seamlessly on mobiles, laptops, tablets, and desktops, thus making learning content easily accessible to learners. Videos are also more likely to become viral as compared to other content like images or text.

Quality Over Quantity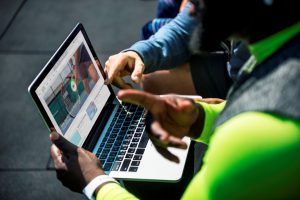 You could have a 45-minute detailed video on a particular topic, but if it doesn't engage the learners, what is the point of creating it in the first place? Quality over quantity is the new mantra for video creation in the eLearning market. The video could be a nugget but if it captivates the learners' attention, it will create a lasting impact. The quality of the video also impacts brand perception. Your content is who you are.
Silent View Videos
One of the most common mistakes businesses make is to assume that their video production needs to include sound. While adding sound to a video can help you explain things further and provide audio context for actions (as well as add emphasis to other elements), the fact is 85% of all video is watched without sound! There are two dimensions to this. The first is to intentionally use only captivating video content without audio to get the attention of the viewer/learner. These also include GIFs. They are usually short and used to convey a message. The second is instructional or informative videos that help the learner learn and engage in the content.
Integration of User-generated Content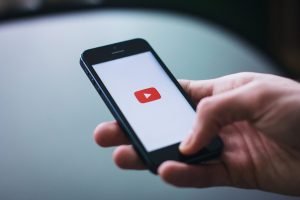 Integration of user-generated content in video format cultivates a sense of belonging and generates peer learning. Learners can learn, in real-time, from the feedback and opinions of other learners based on their learning experiences, thoughts, and takeaways. This type of content does not require learning and development admins to be in the driver's seat during the course as learners themselves are the facilitators and participants of the course. As modern as it gets, ensuring the inclusion of learner views, it is considered the most time-honored training technique.
Microlearning
The disruption of the learning and training industry due to the pandemic has brought about considerable change in the lives of students and working professionals. Maintaining a desirable work-life balance has become a matter of priority. In such a scenario, videos in the form of nuggets or bites become a great tool in the learning content for an organization; concise, clear, and easy to remember.
Gamification
Videos in the form of interactive games are booming in the market. Games, enhanced with creative graphics and visuals promote interactivity with the learners. Learners can explore and identify with work-related competencies as they played the game. However, the format of the video must be set in a way that gives active instructions during the course of the video, makes it accessible on-demand, and makes it part of a holistic training/learning program.
Click here to see how Aptara built a couple of eye-catching and realistic game-based quiz modules to be used as a crowd-pulling feature in a Sales and Marketing workshop for an American multinational corporation and technology company.
Education Sector
It is no surprise that the pandemic turned the tables of the global education system. But what is baffling is that about 18 months into it has disrupted the learning system for students in schools and colleges. Educational organizations must create a curriculum that incorporates the best of learning materials to make up for no physical interactivity and the very aesthetic of a physical educational institution.
Corporate Training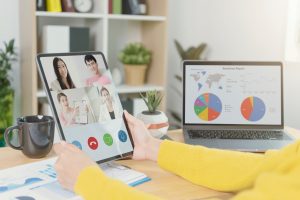 Here are some interesting statistics:
Surveys have shown that video is a widely used learning platform for corporate training.
In a survey of over 2,000 companies, 74% of trainers said that they use video learning as part of their training delivery.
Industry data shows that the use of virtual classrooms, webcasting, and video broadcasting is highest among large companies.
Source: Mimeo, 2019; Training Magazine, 2019
Case Study
Aptara recently handled a project for an American multinational retail corporation that needed to address corruption effectively as well as reinforce its culture of integrity. This organization operates a chain of hypermarkets, discount department stores, and grocery stores in 27 countries with a diverse target audience. They required a learning solution that would not only educate their global workforce about their existing anti-corruption policy but also encourage them to follow the policy diligently. Aptara created a series of videos on the organization's anti-corruption policy.
This project was well received by the learners at the organization and has resulted in the creation of a more conducive learning experience, thereby elevating the sophistication of the training. For the exemplary work put in, we received a 2021 Brandon Hall Group Human Capital Management Bronze Award for Best Use of Video, entering as a co-applicant with this client.
Click here to read the case study on this challenging project.
Video training is a great addition to an organization's training toolkit. Currently, a large number of companies are using videos to train and educate their employees. Corporate training videos make training easily scalable and accessible for learners/employees, given that they are in the appropriate format and determine the KPIs of the course.
What are your views on the latest trends in video-based learning? Tell us in the comments section below or write to us at moreinfo@aptaracorp.com.