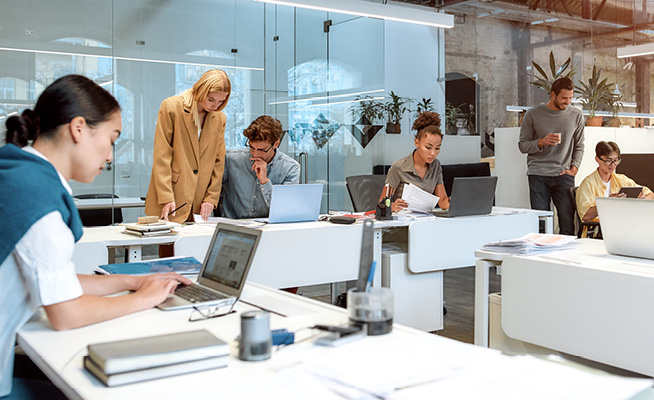 03 Feb

Can a Startup or Small Business Benefit by Outsourcing its Customer Support?

Startups and small companies bring innovative products and services to market and focus their attention primarily on developing, marketing, and selling. One thing that becomes an obvious and necessary business requirement and expense is supporting customers post-purchase or perhaps to field inquiries. This usually results in a designated person(s) who is/ are responsible for handling these incoming support contacts by way of phone, chat, email, or social media.

Who can do it better?

Many startups and small companies feel that nobody can support their customers better than they can internally. Makes sense. Who knows the product or service better than you – the Company? That may be the case, but it is not very scalable and not to mention, it is highly unlikely that the Company is an expert in customer support solutions. Many companies have had success building their own internal contact centers or support teams. I am certain that I can dry clean my own clothes. I have seen the dry clean products at the grocery store that I can use at home. But I chose to use a local dry cleaner because I know that they have the experience and process to do it properly and efficiently. Not to mention, if they mess things up, they will take accountability.

Standing out amongst the rest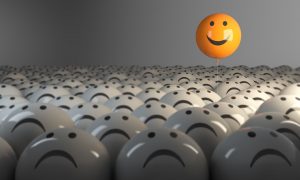 If you are in a business with zero competition, enjoy the ride. Most companies are dealing with stiff competition and with that competition comes the challenge of differentiation. One significant way to stand out in the sea of competition is to establish a major emphasis on the quality of customer service. For most consumers, the quality of customer service is a deciding factor that gives them the reason to stay, purchase more, and tell others about you.
Poor customer service – it can lead to failure
According to PwC,
You won't have many chances to get it right. One in three consumers (32%) say they will walk away from a brand they love after just one bad experience.
54% of U.S. consumers say customer experience at most companies needs improvement.
42% would pay more for a friendly, welcoming experience.
And, among U.S. customers, 65% find a positive experience with a brand to be more influential than great advertising.
As I am writing this, I am also considering the fact that I am a consumer like all of you. I have expectations and I decide where I place my loyalty based on the quality of a product and/ or service. There are a few businesses that maintain a stronghold on their customer base due to limited competitive options. This is not the case for the majority of businesses. One bad experience and your customer leaves for the next best option, even if it means paying more.
 Optimizing Business Costs
How much effort is spent on cost savings for a startup or small company? Sure, with an unlimited budget there is most likely no thought into cost reduction at all. But how many startups or SMBs have that luxury?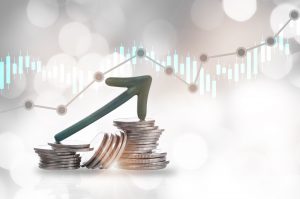 With the help of outsourcing, fixed business expenses can be turned into variables, allowing startups to save and invest in other important business activities. With the customer support process outsourced, a startup is no longer required to hire, train, or fulfill other in-house employee demands while only paying for the availed services.
An increasing number of startups all over the world are considering outsourcing partners that have options in lower-cost markets like India and the Philippines or nearshore markets like Costa Rica. There are also cost savings opportunities  in the US.
Let's have a look at what makes outsourcing so beneficial for startups.
Industry Knowledge
Flexibility and Scalability
Controlling Quality Consistently
Customer and Business Insights
Industry Knowledge
Professionals to whom your customer support process is outsourced have enhanced knowledge of several industries. The managers and agents of the outsourcing firms have an excellent understanding of the demands of modern consumers and they use time-proven strategies to help you achieve your business goals and offer the best to your customers. Better service to the customers will automatically help in increasing your customer base which will directly improve your bottom line.
Flexibility and Scalability
Call volumes rise and fall. As a result, your in-house agents would often be idle when the call volumes are low. Outsourced firms work with multiple clients which reduces the strictness of the changes in call volume. Thus, the outsourced agents are able to work with more efficiency and their managers  can better schedule the staff to help in significantly reducing the call costs. Moreover, these firms have the manpower to quickly ramp up when the call volumes rise significantly due to a major marketing or seasonal activity.
Controlling Quality Consistently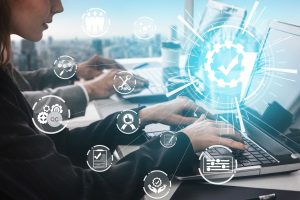 The agreements with outsourcing firms require all the calls and messages of the customers through all the channels to be handled very professionally. First call resolution is a key metric that indicates the quality of service and reduces additional touchpoints or callbacks for the same issues. To accomplish this, many different types of monitoring tools, improvement plans, and routine assessments are put in place to make sure that the support quality is world-class. On the other hand, in-house customer support teams might not have access to these tools or simply lack the knowledge, resources, and best practices to consistently monitor the quality of service.
Customer and Business Insights
As a startup, you need to understand your customer, their preferences, and their behavior to grow. Data analytics becomes a key factor in gaining insights into many facets of the business. With the help of this information, business managers can offer better services and products to customers which are in line with their expectations. However, startups generally do not have the expertise or the tools to be able to extract these insights. It is by outsourcing their customer support to an expert that they can understand their customers better, attract more buyers, and improve their products or services.
These are some of the reasons which make a great argument to consider the benefits of outsourcing customer care. Trusting a trained professional to handle the customer experience, businesses can better focus on offering better services and products to their customers, and revenue growth.
Would you like to share your insights on, or episodes of great Customer Experience? Tell us in the comments below. Write to us at moreinfo@aptaracorp.com to know how we can help you deliver the best-in-class Customer Experience.