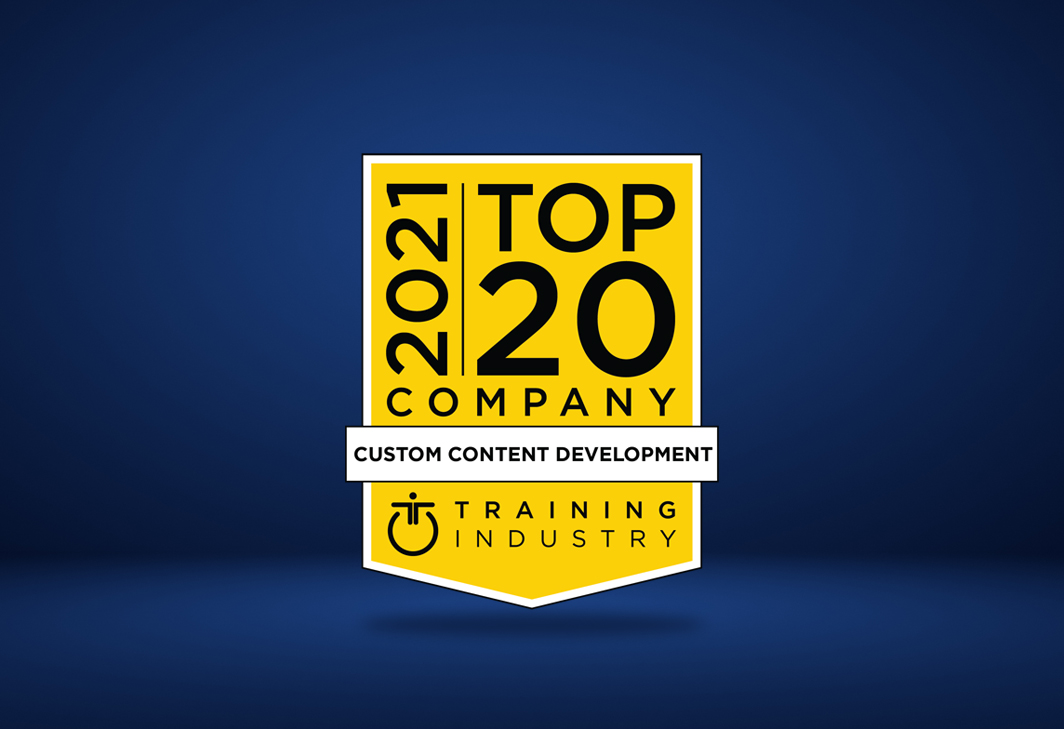 11th Consecutive Win for Aptara 'Top 20 Custom Content Development Companies' for 2021 by Training Industry
Aptara prides itself on creating and developing custom content solutions in the realm of digital media. Providing learning content solutions to the likes of Fortune 500 companies, backed by a team of seasoned and passionate professionals, is Aptara's stronghold.
With an exhilarating sense of achievement, Aptara announces its win as one of the Top 20 Custom Content Development Companies for 2021 awarded by Training Industry, Inc.!
Selection to the 2021 Training Industry Top 20 Custom Content Development Companies List was based on the following criteria:
Capability to develop multiple types of content
Depth and breadth of subject matter created
Industry visibility, innovation, and impact
Strength of clients and geographic reach
Company size and growth potential
"The quick response to businesses' training needs during the pandemic has earned these companies a spot on this year's Top 20 Custom Content Development Companies List," said Ken Taylor, President of Training Industry, Inc.
Awards like this reaffirm our zeal for creating unique and profitable content solutions that drive digital enablement in business organizations to create an impact.
---
About Training Industry, Inc.
Training Industry is the most trusted source of information on the business of learning. Our authority is built on deep ties with more than 450 expert contributors who share insights and actionable information with their peers. Training Industry's courses, live events, articles, magazine, webinars, podcast, research, and reports generate more than 7.7 million industry interactions each year, while the Top 20 Training Companies Lists help business leaders find the right training partners.
About Aptara
Aptara provides transformational Learning & Performance solutions to the world's largest corporations. An award winning market leader in custom eLearning solutions that leverage new media help Fortune 500 and other organizations significantly improve training outcomes. Founded in 1988, Aptara is a U.S.-based company harnessing the rapid emergence of digital media to provide its customers a competitive learning advantage. Aptara's solutions uncover new revenue streams, improve operations, and realize cost savings enterprise-wide.