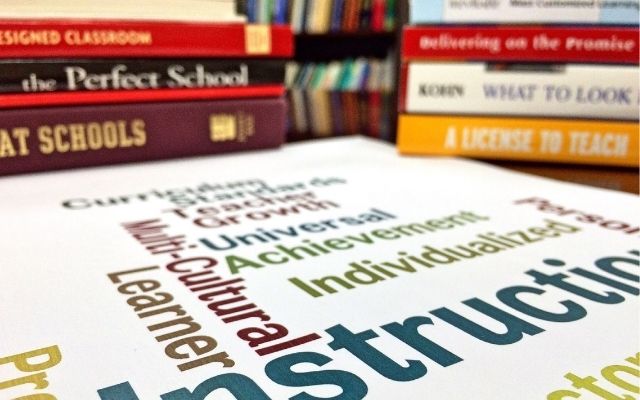 11 Apr

What are the best Instructional Design Practices?

A series of activities that will lead to the creation of eLearning projects are defined as instructional design practices. It helps to express the core of the eLearning strategy. A strong instructional design framework provides a bird's eye perspective of all the essential elements.

The effectiveness, efficiency, and cost of instructional design are the parameters that determine the quality of instructional design.

Education's efficacy is measured by how well it assists learners in achieving specific goals or expected outcomes.

The efficiency of instruction refers to the amount of energy and time it takes to execute it, whereas the cost indicates the total cost of designing and delivering it.

To begin with, these are excellent points. It's also essential to concentrate on the complexities of creating and developing high-quality education. Human characteristics are deeply entwined here, as they are with every other great design principle.

In instructional design, it's critical to comprehend the series of best instructional design practices right from the beginning. With the eLearning field being an extensive one, the approaches involved in the process have been proven successful for multiple specialists.

We have listed down some of the best instructional design practices to help understand the process better – 
It is constantly refined
One of the most important instructional design examples is the ability to be constantly upgraded. Instructional design will always be a process and not a finished product. As a result, it's a never-ending process. Following the implementation of a design, it is frequently evaluated to fine-tune and improve its performance.
A team usually starts with a set of features, and as it advances, its weakness and faults are identified and thereby rectified.
This will also lead to the  learning materials reaching a stage of perfection. Despite that, multiple instructional design processes might still not be perfect and hence will continue to be enhanced.
Helps to identify key objectives
Stakeholders need to define the key objectives of their learners for better performance. This will help with a proper distinction about the expectations that the learners need to achieve.
Helps to establish your presence
As everything has gone the online route, establishing an online presence might be a task amidst the consistent noise. The best practices for eLearning design help to establish a strong presence in the space.
This can also assist in making one open to inquiries, arguments, and criticism, all of which are important for overall development. Participants who use forums and message boards and participate in discussions can help connect with the audience while also leaving an opportunity for development.
Helps to bring together content in one place
The most significant drawbacks of today's eLearning process are a short attention span and a lack of understanding.
To avoid this, keep the material simple, concise, and organized on a single platform. It's also critical that material, such as videos, be limited to 15 minutes.
Helps to keep the content interactive and engaging
An instructional design theory helps to create an interactive and engaging experience. It is crucial to keep conversing with users. Activities, conversations, and simulations are all necessary components. The learner will be lost in no time if the course does not have interactive features. Engagement can boost the chances of increased usability and adaptation.
Increased usefulness and adaption are more likely when people are engaged. Use of distributive techniques can also serve the purpose. Games, movies, infographics, interactivities, simulations, and other methods of conveying information can hold the learner's attention for a longer period and add more value to the process.
Effective audio processes are yet another way to make the process more interactive. The course may end up being less tedious with the audio narration, making it easier and prompt to absorb the information. A conversational tone may significantly help in the process. In this process, little use of text may also prove to be supportive.
Assists in the creation of an effective feedback loop
The feedback of a learner is critical for the finest instructional design procedures in terms of improvement. Bottlenecks can be discovered more quickly while the feedback loop is still functioning. This can also help to identify the problem areas in the process. Explaining why a learner's choice is incorrect and why the proper one is correct is all it takes to provide feedback. Simply telling a learner that they chose the incorrect answer will not help them with a proper idea of the problem areas.
Assists you to check the impact of the User Interface (UI)
The user interface is a critical feature since it makes it much easier to navigate the curriculum. The user interface has a direct interaction with the learner. It covers elements like buttons, menus, images, color, and overall design. The coursework should allow for a smooth transition from one step to the next, making consistency throughout the platform essential.
Key takeaways
Many components and design ideas come together in instructional design to generate information that a learner can easily access, complete, and eventually put into execution. 
With best practices for eLearning design in place, a seamless eLearning experience can be created. This also makes it easy to keep up with an enriching learning experience. With the help of tests and quizzes, the process is taken a notch higher since it targets a continuous learning experience. 
With these features encapsulated on one platform and implemented well, it is easy to create a win-win situation for both the learners and the eLearning platform. As the world strikes off the manual and traditional learning processes, age-old education continues to be seamlessly transitioned to the eLearning mode. This creates the instructional design trends 2022 to spread across the board rapidly.