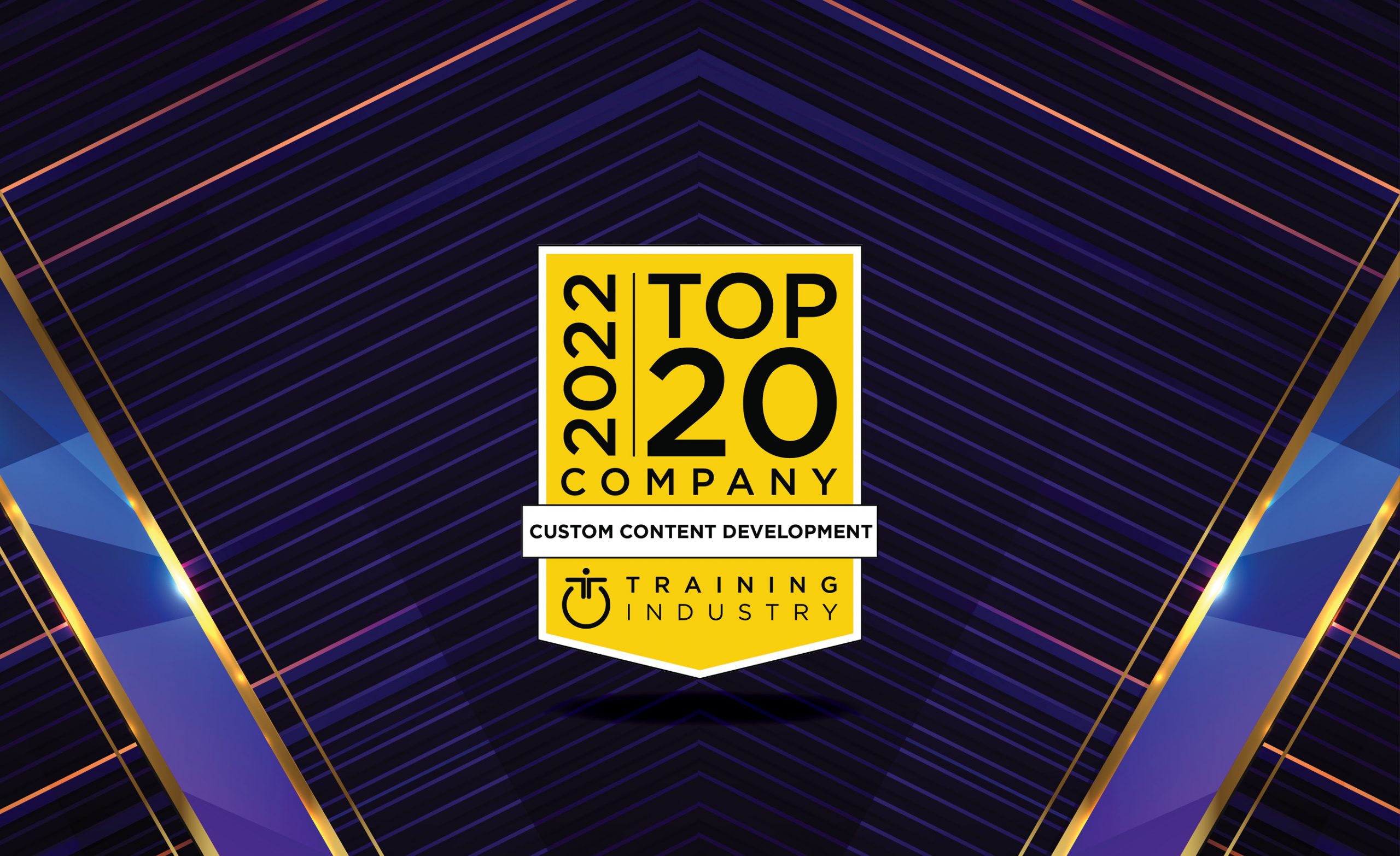 Aptara awarded 'Top 20 Custom Content Development Companies' for 2022 by Training Industry
Falls Church, VA | May 12, 2022
Training Industry, the leading research and information resource for corporate learning leaders, today announced its selections for the 2022 Top Training Companies lists for the Custom Content Development sector of the Learning and Development (L&D) market.
With great pride, Aptara announces its win as one of the Top 20 Custom Content Development Companies for 2022 awarded by Training Industry, Inc.
Over the past year, Aptara has invested in and helped companies improve their Learning and Development teams by providing custom content solutions for a holistic and learner-centric experience using innovative digital technology and flexible resourcing models.
Selection to the 2022 Training Industry Top Custom Content Development Companies lists was based on the following criteria:
Breadth and quality of content developed and services offered.
Industry visibility, innovation, and impact in the learning services training market.
Client representation.
Business performance and growth.
"This year's Custom Content Development Top 20 offered quality unique solutions by developing customized training for all business training needs," said Jessica Schue, Market Research Analyst at Training Industry, Inc. "These providers developed engaging learning experiences for their learners, enabling organizations to have more effective training with the service offerings, such as curriculum design and project management, processes from learning strategy and train-the-trainer, and gamification services to keep their content engaging."
---
About Training Industry, Inc.
Training Industry is the most trusted source of information on the business of learning. Our authority is built on deep ties with more than 450 expert contributors who share insights and actionable information with their peers. Training Industry's courses, live events, articles, magazine, webinars, podcast, research, and reports generate more than 7.7 million industry interactions each year, while the Top 20 Training Companies Lists help business leaders find the right training partners.
About Aptara
Aptara enriches content for capitalizing on all digital mediums. Providing full content lifecycle production – from content creation and design, to new media enhancements, content technology solutions, and production for all mobile devices and platforms – Aptara develops innovative digital products that deliver content how, when, and where recipients want it. Serving the 10 largest publishers in the world, Aptara is a US-based company founded in 1988. Our over 4,000 professionals are deployed globally to help content providers create, enrich, publish, monetize, and manage their assets in the digital age.