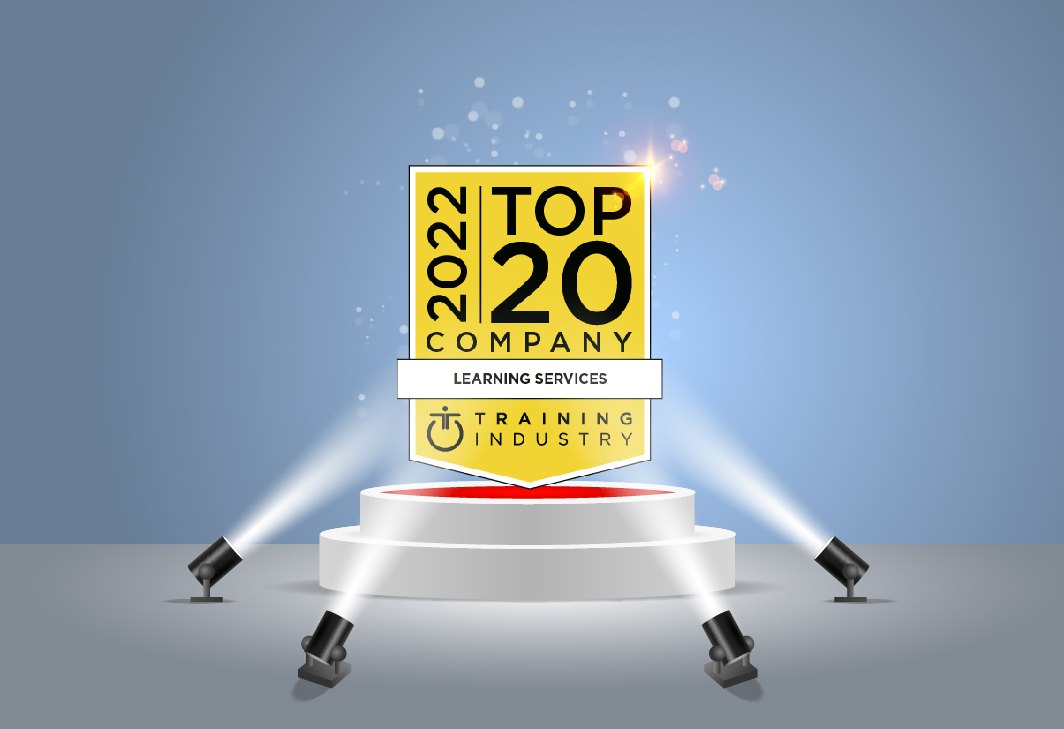 Aptara secures a spot in Training Industry's maiden list of Top 20 Learning Services Companies for 2022
Falls Church, VA | April 7, 2022
Aptara is proud to announce its win as one of Training Industry's Top 20 Learning Services Companies for 2022. Using innovative digital technology and flexible resourcing models, Aptara helps provide a holistic learner experience to a global clientele.
Selection to the 2022 Training Industry Top Learning Services Companies lists was based on the following criteria:
Breadth and quality of learning services offered
Industry visibility, innovation, and impact in the learning services market
Client representation
Business performance and growth
Aptara's learning services portfolio of proven instructional design methodologies encompasses the entire learning and performance life cycle to deliver world-class solutions that enhance customer satisfaction.
"We're kicking off our new Learning Services category with an innovative group of organizations that provide all-around learning services. Our first Top 20 Learning Services award winners offer end-to-end and focused learning solutions with exceptional services to help create the best learning solution for any organization," said Jessica Schue, Market Research Analyst at Training Industry, Inc. "These companies offer comprehensive solutions to help the client organizations custom create their curated learning solution through content creation, learning technologies/strategies, administrative tools, delivery and more."
---
About Training Industry, Inc.
Training Industry is the most trusted source of information on the business of learning. Our authority is built on deep ties with more than 450 expert contributors who share insights and actionable information with their peers. Training Industry's courses, live events, articles, magazine, webinars, podcast, research, and reports generate more than 7.7 million industry interactions each year, while the Top 20 Training Companies Lists help business leaders find the right training partners.
About Aptara
Aptara provides transformational Learning & Performance solutions and creates top-notch learning experiences for world-leading organizations. An award-winning market leader in learning transformation and creative content design through custom eLearning solutions, we help Fortune 500 companies and other organizations significantly improve training outcomes. Founded in 1988, Aptara is a U.S.-based company harnessing the rapid emergence of digital media to provide its clients a competitive learning advantage. Aptara's solutions uncover new revenue streams, improve operations, and realize cost savings enterprise-wide.