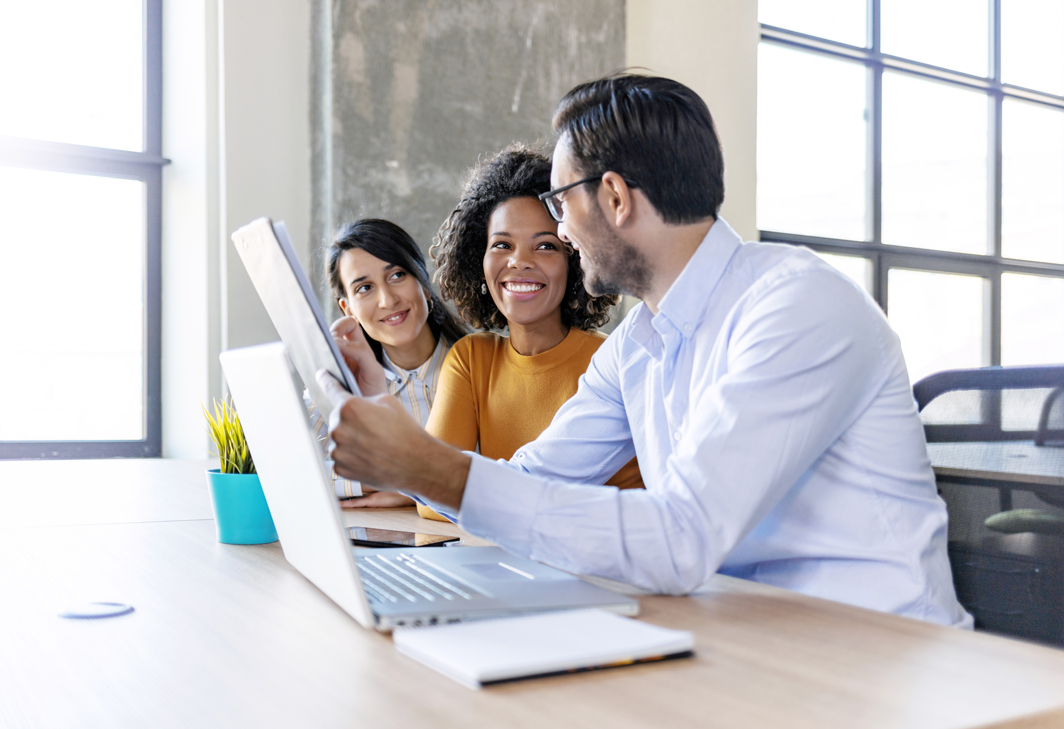 The Flipped Classroom: An Effective Training Strategy for Employee Engagement
With virtual networking and communications taking over the world, business functions have become more flexible, leveraging the available resources for business functions to maximize capacity. Most people find it more convenient to work from home, are more productive, multitask easier, and eliminate commuting. However, one fact that is less known in this new environment is that employee engagement is suffering; people are burned out with maintaining a satisfactory work-life balance.
Employees are the pillars of the organization; its most important asset and its largest investment. Every employee of every team of every department or line of business has a designated role to play and the less-than-average performance of even one employee can take a toll on the way business operates. To make sure employees are on track, engagement must be increased to boost business metrics, gain customers, and improve customer satisfaction. As such, employees must be led differently. How can this be done? Let's find out.
The Engagement Conundrum
As employees of an organization, individuals are expected to perform their duties as defined by their employer and be committed to the goals of the organization. Employees, according to their work ethic and dedication, may live up to these duties. The primary question that an organization is faced with – are employees engaged? And as simple as the answers may be, theoretically, the execution aspect is just as difficult.
Employees often apply the WIIFM tool when tasks are being assigned to them. 'What's In It For Me?' Justifying the answers employees derive after such inquiry using various techniques is what we would refer to as Employee Engagement. It is a fundamental approach to the Employer-Employee relationship that influences the efficacy of Performance Management in an organization.
Engagement Drivers
According to Bain & Company, an employee who feels engaged and inspired is 125% more productive than the satisfied staffer.
So, how can an organization engage its employees? Here is a list of engagement drivers at a glance and the tools that could be used to leverage them:
Leveraging the Drivers

Senior Leadership
Work Group Experience
Job Responsibilities
Work Environment
Training and Development
Manager Role
Rewards and Recognition
Recognition Specifically
Social Engagement
Diversity and Inclusion

By Using the Tools

For Yourself as Leaders:

DiSC tool
Leadership Development Portal
Elearning Libraries
Educational Assistance
360 Feedback
For Your Direct Reports:

DiSC tool
Recognition Survey
Recognition platform
Performance Reviews and Development Plans
Social collaboration tool
Stay Discussion
Why is Training critical?
Training reinforces the vision and mission of the organization to align business goals with employee growth and performance. It plays a vital role in cultivating talent within the business unit as opposed to hiring new talent. Training reduces employee turnover and is a better option than replacing an employee. This not only benefits the organization in saving costs but also boosts employee productivity and motivation.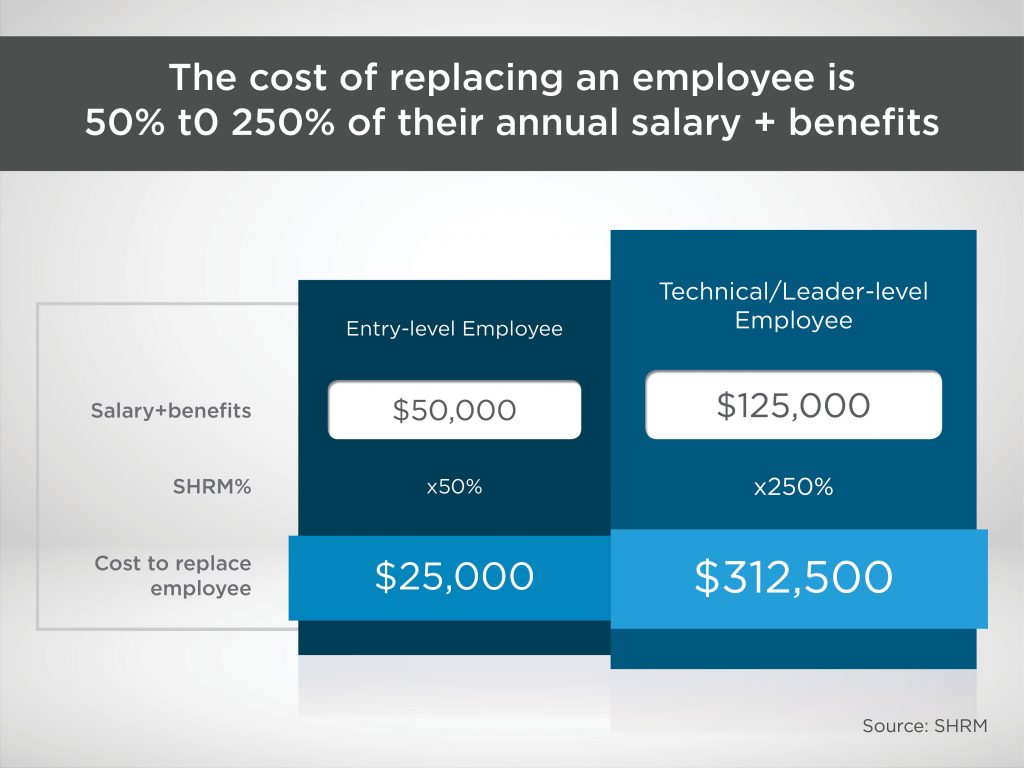 A study by SHRM suggests that the cost of replacing an employee is 50% to 250% of their annual salary + benefits, which only reiterates that training for employee engagement is crucial for employee retention.
Subsequently, this influences customer satisfaction and ROI in business. According to Hay Group, in one study, companies with engaged employees had 89% greater customer satisfaction and 50% higher customer loyalty than their disengaged counterparts.
Training for Employee Engagement
Employee engagement is driven by training. Each of the engagement drivers mentioned above is significant in their respective ways thereby ensuring training to positively affect engagement and the current employment situation of lack of engagement. Training can be provided for various reasons; some of them are listed below:
New Hire Orientation/Onboarding
Technical Skills Development
Soft Skills Development
Compliance Training
Launch/Introduction of Products/Services
Executive Development
Driving Employee Engagement through Flipped Classroom Training
Flipped Classroom, as the name suggests, is an inverted classroom where learners access lectures (that consume a majority of the training time) through online mediums, and the virtual classroom is reserved only for activities and exchange of knowledge. The facilitator will get to see whether the participants have understood the concepts and focus on discussions/activities and addressing any weak areas for the learners.

A long-term goal for a multinational professional services network was to change the way its employees were trained and have a targeted 50% of learning delivered in classrooms by 2021from an initial approximately 80% in 2015, saving 50 million USDs in annual travel costs. The company adopted the flipped classroom technique where the programs selected were designed to be delivered virtually to its employees via eLearning as well as in virtual classrooms. The virtual classrooms were reserved for high-value learning activities that required groups and facilitation; for example, authentic practice, custom feedback, and reflection.
Earlier, employees needed to spend a disproportionate amount of time in physical classrooms, which affected business ROI negatively and also led to the employees' billable hours not being accounted for appropriately. In the flipped classroom technique, the learning experience was distributed into blends of smaller learning objects – each one the most efficient tool for the job – and was combined into a program.
The business objectives that the program successfully addressed in terms of effective employee engagement can be listed as follows:
Improved speed to capability and proficiency resulting in high-quality performance
Reduced expenses and more productivity due to reduced travel expenses and reduced classroom-based learning
Reduced attrition rates and recruitment costs as new hires started to feel motivated, engaged, and educated
Easy access to the on-demand training program for all, with the ability to complete training in a time and place that suited the learners
New design and structure for the training, moving from a push only, tell-design for purely information-based outcomes to an experiential, interactive, and pull-based experience for higher application-based outcomes
New hires as well as existing employees were able to access the training at any time even after completion to easily access useful information to help them make sound decisions when on the job
Increased employee participation
All the virtual components of the programs were deployed on the company's learning portal which helped new hires and existing employees to search for learning resources according to their learning needs effectively and efficiently.