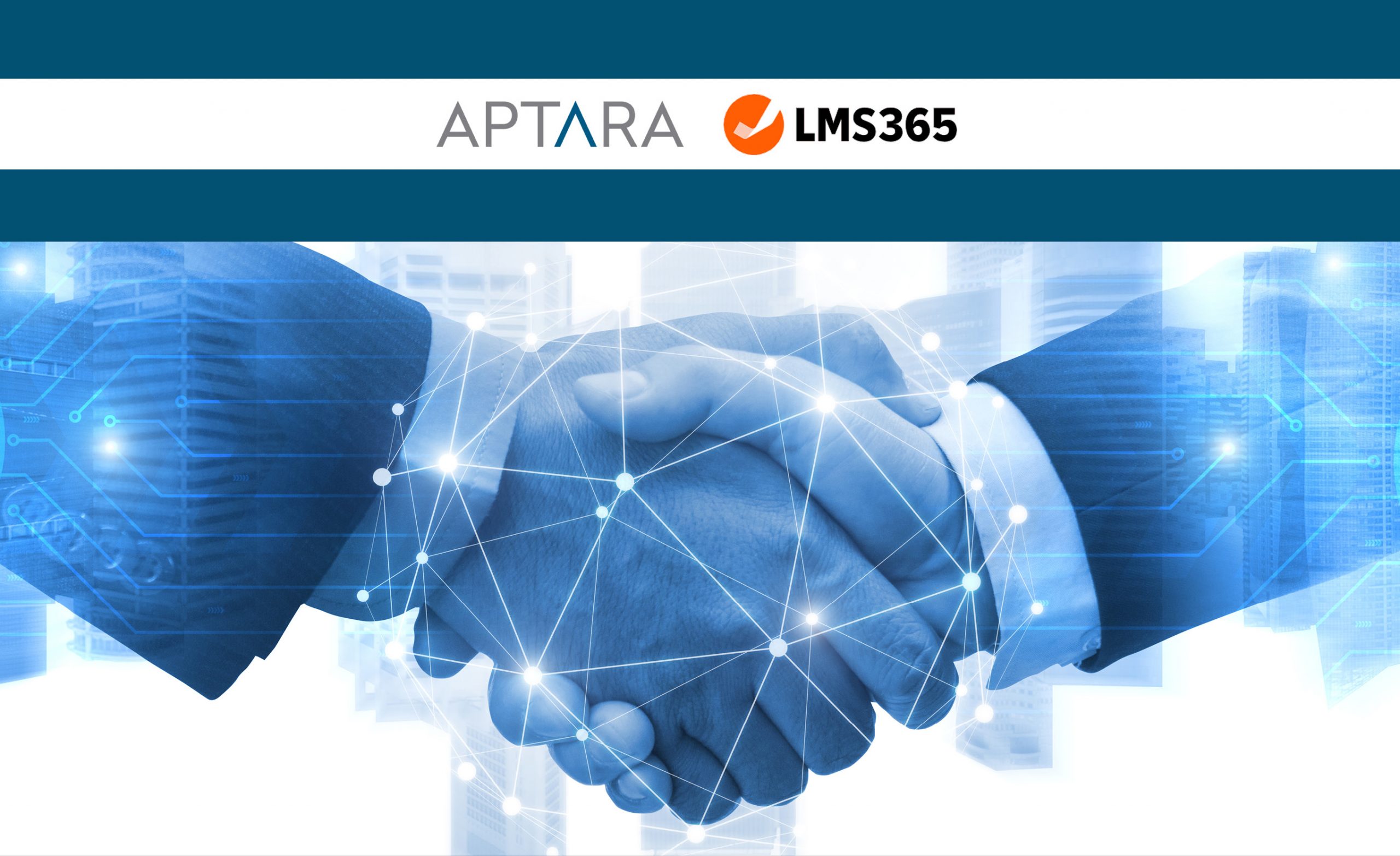 Aptara Announces Strategic Partnership with LMS365 to Enhance eLearning Solutions
Chantilly, VA, September 2023 — Aptara, a leading global provider of eLearning and digital content solutions, is pleased to announce a strategic partnership with LMS365, a renowned Learning Management System (LMS) provider. This partnership aims to revolutionize the eLearning landscape by offering seamless and comprehensive learning solutions to organizations worldwide.
The collaboration between Aptara and LMS365 signifies a commitment to providing innovative and efficient eLearning solutions to meet the evolving needs of businesses, educational institutions, and government organizations. This partnership brings together Aptara's expertise in content development, instructional design, and digital learning solutions with LMS365's robust and user-friendly learning management platform.
Key benefits of this partnership include:
Enhanced Learning Experience: Clients will benefit from an integrated approach that combines Aptara's cutting-edge eLearning content with LMS365's intuitive platform, resulting in a superior learning experience for users.
Efficient Training Management: Organizations can streamline their training programs, track learner progress, and manage content seamlessly, saving time and resources.
Scalability: The combined offering allows organizations to easily scale their eLearning initiatives to meet the demands of a growing workforce or student population.
Customized Solutions: Aptara and LMS365 will collaborate closely to offer tailored solutions that address the specific needs of each client, ensuring maximum impact and ROI.
Global Reach: The partnership will expand both companies' global presence, enabling them to serve a broader range of industries and markets.
"We are delighted to introduce our dynamic partnership with LMS365. This collaboration ushers in a fresh realm of learning opportunities for Aptara customers," said Brian Mintz, Business Development Manager, Professional Services of Aptara. "This will empower our clients to unlock unparalleled value and innovation in the realm of learning management. Together with LMS365, we embark on a journey to redefine education and training, enriching the way our customers learn, develop, and excel."
Rich Hawks, Microsoft Co-Sell & Partner Sales Director Americas at LMS365, also expressed enthusiasm about the partnership, stating, "We are excited to welcome Aptara into our partner community. Their expertise in content production and digital transformation perfectly complements our learning management solutions. Together, we will create a more dynamic learning experience that meets the evolving needs of the modern workplace."
---
About Aptara:
Aptara excels in providing consultancy services, crafting customized designs, and developing cutting-edge learning solutions. We are experts in transforming legacy training materials into forward-looking digital learning content that ensures your learners have instant access and receive real-time updates, leading to quantifiably enhanced results. With our unparalleled proficiency and capabilities in the realm of corporate learning and performance, we stand as your exclusive partner in the worldwide market. To delve deeper into what Aptara offers, please explore more about us here.
About LMS365:
At LMS365, we aim to empower organizations in the modern digital workplace through learning so that everyone can #LearnLikeYou. With millions of users in 60+ countries globally, LMS365 is the only cloud-based learning platform built into Microsoft 365. As a Microsoft Preferred Solution, our seamless integration with a host of modern workplace tools and partners, makes LMS365 more than just a platform for employee learning and training management; it becomes an all-in-one integrated learning solution for the digital age. Visit www.lms365.com to learn more.