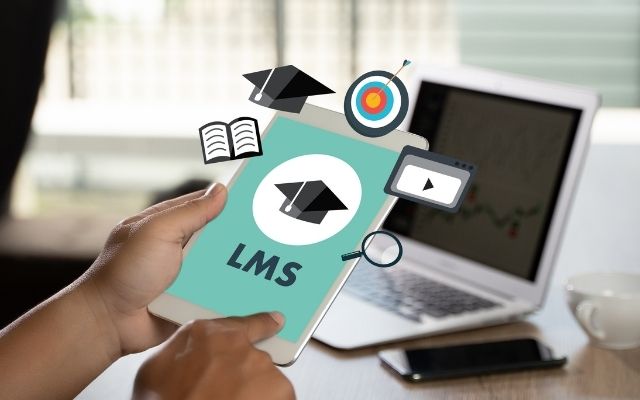 Benefits of Outsourcing Learning Administration Services
Many corporate executives now are focusing on reducing Learning & Development (L&D) operations and improving operational efficiency. The pandemic stunned the business world the year before last. Many organizations were obliged to alter their business models. Everything has transformed, including how they manage customer connections and safety regulations, as well as how their employees work.
Subsequently, the responsibility of L&D experts in every industry has increased significantly. Business executives and HR departments are collaborating to create innovative learning initiatives. They are addressing the new issues brought up by the disruptive marketplace, focusing on bridging skill gaps, and fostering innovation.
Outsourcing administrative activities connected with your  L&D initiatives is a simple method to relieve the burden on your already overburdened in-house L&D teams. In this article, we will discuss the responsibilities that a learning administrator can help your organization with, as well as the business benefits of outsourcing.
A learning administrative services company can help you in five key ways.
Scheduling:
Coordination and scheduling of various L&D tasks consume a significant amount of time. A learning administrator can assist you with scheduling chores such as arranging a time with an instructor, scheduling meetings, and making bookings. They may also assist with the coordination of virtual training sessions as well as outreach duties such as sending training invitations to potential participants.
Logistics:
While you address the broad picture, an administrator may focus on the finer details. Whether you need to safeguard material or make trip arrangements, an administrator can assist. They are also excellent at giving technical assistance when it is required.
Tracking and Reporting:
Tracking and reporting are essential for the upkeep and optimization of any online training program. These are the assignments that will provide you with critical information on the success of your course and participant development. They perform an essential function, but they take a significant amount of effort to set up and manage. Learning administrators may help you with these responsibilities, which will save you time.
Budgeting:
Maintaining and tracking your budget is another critical duty that might divert your attention from your key company objectives. Learning administrators can also help your company with its L&D budget. They can assist with responsibilities like record keeping and expense reporting.
Learning Management Systems:
For quite some time, Learning Management Systems (LMS) have been gaining popularity. Recent developments,- as well as the expansion of remote teams, have elevated this appeal even more. LMS solutions make it much easier to manage online learning experiences and track participants' progress in online courses. Some LMS software also include learning tools for creating courses.
Learning how to run, administer, and maintain these learning platforms, on the other hand, may be time-consuming and costly. Working with an LMS administrator can help you save money and simplify the process. They can help you with onboarding, reporting, user management, and course administration.
Benefits of Outsourcing Learning Administration Services?
Outsourcing administrative tasks offer two significant advantages that will provide your company with a competitive advantage. When these functions are outsourced, the administrative process is streamlined, allowing your organization to focus on its main objectives.
An administrator may also assist you in increasing operational efficiency by saving you both time and money. Training an in-house team to administer and maintain your LMS is expensive and time-consuming. Outsourcing allows you to have access to learning administration professionals without the delay or the additional cost of training.
Hiring a managed services provider or undertaking an Application Maintenance Contract (AMC) to handle some or all of your LMS administration could be a smart decision. Still, you shouldn't make that leap without understanding and balancing the risks and benefits. 
The benefits of outsourcing Learning Administration include: 
Lower Cost: Hiring a managed services provider may be substantially less expensive when your expenditures are predictable. Outsourcing allows you to customize your service consumption to your specific requirements. You simply pay for what you use and can effortlessly scale your usage as your business grows or shrinks.
Availability: You can have a dedicated administrator and support resources available 24/7, or solely during your business hours. You can put an end to concerns about personnel turnover and departure.
Training: Your L&D team will be trained on how to manage each of their tasks and duties.
Expertise: Access to skilled professionals in all aspects of your unique learning technology, as well as a vendor who specializes in learning and development strategy, design, and delivery. If your team isn't meeting your high requirements, or you don't have the resources to operate your LMS, you should look into considering an outsourcing deal.
Predictability. A Service Level Agreement (SLA) will be in place that sets the conditions of your service. Make certain that your SLA covers all of the services you require, including organizational changes and modifications in priorities.
Managed Updates. The competent provider will anticipate system changes, test them against your setup and business processes, and prepare you to use new features.
Data Management and Integrations. A provider is skilled in data integration and data migrations, with the technical knowledge to ensure that any change takes place smoothly.
Increased Adoption: Many clients show higher adoption of their LMS and learning initiatives as a result of better service to their employees.
In Conclusion
Today, developing and sustaining high-quality staff training programs is important for firms. Industry leaders recognize that simplifying L&D procedures and responsibilities is a simple and quick solution to boost operational efficiency. Outsourcing administrative activities allow your company to concentrate on building a successful strategy and essential business objectives.
Choosing the correct solution for your LMS administration requires as much thought as choosing your LMS. Before you decide, weigh the pros and cons, and be sure you can adjust your plan when it is right for your business.