Going the Whole Nine Yards with Aptara's On-Demand Learning Professionals
The market is going through a major workforce shift from a global perspective. Businesses are now more unpredictable and vulnerable than ever. While a staggering number have resorted to mass layoff, some have chosen on-demand resourcing for their operational needs. As such, the global staffing industry continues to draft a commendable growth story with the prosperity of what is also called the 'Gig Economy'. According to Upwork's 2018 Future of Workforce Report, hiring managers expect a 168% increase in the amount of work done by flexible talent resources in the next 10 years.
The pandemic has not only helped us cope with the uncertainties of a global health emergency but has also broadened our views on a more versatile yet flexible workforce. A study suggests that on-demand professionals could represent 80% of the global workforce by 2030. Aptara's array of temporary and permanent market professionals assist you with your interim project needs and help you meet your business goals. Some of our professionals include:
Instructional Designers
Trainers / Facilitators
Technical Writers
LMS Consultants
Change Management Consultants
Instructional Developers
Learning Project Managers
Quality Analysts / Editors
Organizational Development Consultants
Process and Procedural Writers
80% of our business comes from repeat customers—a testament to our commitment to client satisfaction! We have summarized nine reasons why you should partner with Aptara to hire on-demand learning professionals; professionals that will take you the whole nine yards with your business needs.
Aptara has a large yet flexible pool of over 14,000 highly educated and skilled learning professionals who have the proficiency you need to meet your project needs. Be it subject matter knowledge, industrial proficiency, or technology expertise, our professionals are well-equipped to handle the job role they are assigned to the best of their ability.
Systematic Placement Process
Aptara follows an efficient hiring process specific to your need and project requirements. Our in-house experts identify the right fit for your critical projects through a detailed process of screening and shortlisting. Our goal is to place expert learning professionals on an as-needed project basis, allowing your organization to expand its learning capabilities without expanding your permanent staff. Think of it as alleviating the workload of your HR team. Our flexible work model places candidates for any period, be it a week or a year, part-time or full-time, or onsite or virtual.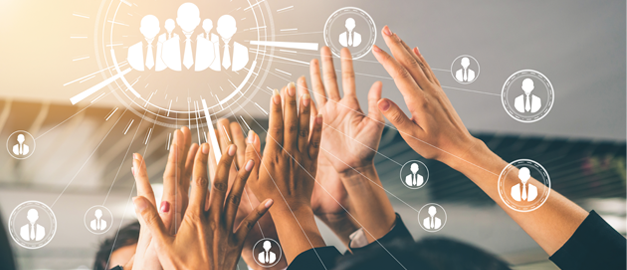 Sound Technical Knowledge
Aptara believes not only in quantity, but quality as well. Our professionals have the technical know-how to handle a project. With the knowledge gained not only by the book but also through experience, our experts can come in to assist you at any stage in your project, delivering the expertise you need right through the completion of the project. The best part- they don't even need the 'training' you would give to an otherwise new hire in your organization!
Case Study: An American multinational software company's immediate need was to convert three ILT courses to VILT during the COVID-19 pandemic. The Instructional Designers would be responsible for the redesign of the courses to VILT and Train-the-Trainer within a short timeline.
Aptara provided two highly-experienced Instructional Designers to transform the three ILT courses within a two-week timeline. The Instructional Designers were responsible for creating activities, knowledge checks, virtual leader notes, and meeting with Subject Matter Experts.
Walking on a tightrope when it comes to the cost versus time factor? We can work within your budgets and timeframes. Finding the right match for your project in terms of qualifications and experience can be an arduous task. Right from skimming through prospective candidates to hiring the perfect fit, the process is detailed as is it time-consuming. Partnering with Aptara gives you the advantage of saving time on the entire hiring process which could be invested in other revenue-earning tasks. With a rapid response time of just three working days of a request, we provide profiles of our top candidates to suit your requirements. This ensures cost-effectiveness too as you will save a lot of money that you might otherwise need to invest or spend in the conventional recruitment process, minus the other advantages that are listed here.
Case Study: In the same situation, it was then determined they would also require a Facilitator for six sessions for the immediate coming months.
The Facilitator was identified by Aptara within two days and was able to meet with the Instructional Designers for a T3 session, and was up and running.

Need to scale your team up or down? We are aware that company peaks and valleys occur, making it difficult to hire staff for significant initiatives that may have reached their peak. Aptara is highly experienced with the ability to increase or decrease teams within a week's notice.
Case Study: A Big Four company needed 20 Instructional Designers for two months but would then need to scale down during the holiday season. And, then scale back up after the New Year.
The Instructional Design team was put together within a week and all expectations were met.
Hiring a professional from outside your company's network gives you a competitive advantage in terms of the knowledge and skills they bring to the organization. They view the project- its terms, model, requirements, and goal(s)- from a different perspective, and will offer a solution that is best for the project. These professionals also bring with them a sense of diversity when it comes to professional experience, background as well as interests.
Case Study: During the COVID-19 pandemic, a large medical equipment manufacturing and marketing company requested an immediate need for an eLearning Designer to work on two online courses for a general audience of employees.
Aptara provided the client with a highly experienced eLearning Developer with over fifteen years of work experience in eLearning to build the courses in Articulate Storyline. The consultant worked with the client's Subject Matter Experts to collect content, develop the storyboards, and create the final deliverables.
Vetting is as crucial in a business as market analysis or forecasting. At Aptara, our learning professionals are individually vetted before you speak with, meet, or hire them according to the specifics of every project. Vetting ensures we provide you with the right fit for your project to derive optimum results.
Running a business is, in itself, a feat, and making sure you have the right talent to carry out business functions is of prime importance. Our learning experts are panned all across the globe, making services accessible to you at the right place, at the right time, and for the right value. Our global network of talent limits possible risks of hiring going wrong especially in the international operation of a business by providing local talent with knowledge of local compliance as an added advantage.
Globally Recognized Talent
Aptara has more than 25 years of experience working with the Learning Division of Fortune 500 companies, combined with proven processes and exceptional customer service. Our vast network of professionals brings cross-functional industry experience to all aspects of the training life-cycle. For their exceptional abilities, experience, and professionalism, Aptara's learning specialists are engaged by some of the most prestigious companies in the industry.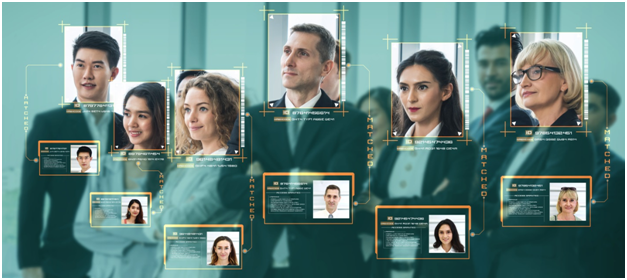 Partner with us to hire the learning professionals your business needs. To know more, reach out to us at moreinfo@aptaracorp.com