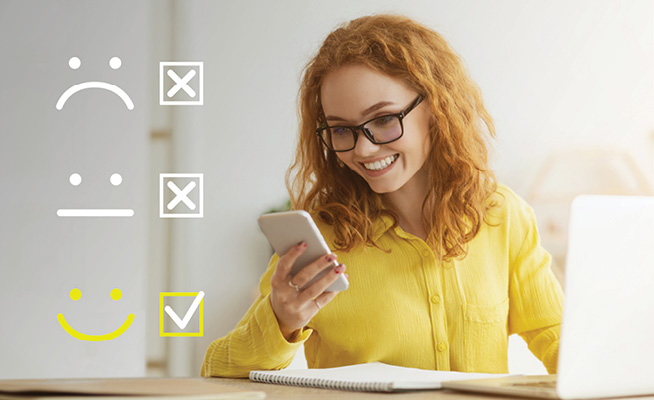 How do you measure learning effectiveness in your training?
It's never been more competitive or vital to provide people with high-quality, affordable, and entertaining online learning choices. As more learners turn to technology-assisted ways of learning, instructional designers, instructors, and learning leaders continue to think about the accessibility, cost, and attraction of online learning. Furthermore, the demand for lifetime access to learning opportunities continues to rise in the labor market as organizations are putting forth great effort to provide proper training. As a result, determining the effectiveness of trainings has become critical in today's highly competitive world.
When it comes to training, you want to ensure that it pays off well. And thus, it's critical to keep track of your training program's evaluation measures. The metrics for evaluation may tell you a lot about how effective your training is, and they can also assist you make modifications and enhancements as needed. You can track a variety of evaluation criteria, and which ones you use will be determined by your individual training program.
A poll was conducted on LinkedIn by Aptara, asking people from training industry about their preference in measuring learning effectiveness; and 36% people felt that feedback from learners is the most fruitful way to measure, 32% believed in performance goals, 25% through assessments, and the remaining 7% believed in other ways.
Let's look at these evaluation metrics and their importance:
Feedback from Learners: Feedback is a significant element in the design of high-quality online learning, and measurable features of learners' feedback experiences can be used to boost effectiveness, increase efficiency, and keep online courses appealing.
Learner feedback demonstrates the understandings, limitations, and characteristics of learning that should be collated and applied to develop a task or learning method. The assessment study renders the appropriate feedback, and, in this manner, the learners learn how to accomplish their learning goals. While feedback is not exclusively evaluated, these are the essential ingredients of making evaluation a mechanism for instructor's and learner's future learning.
Performance Goals: Performance goals provide value to your eLearning deliverables by serving as a roadmap for incorporating specific skill-building tools and information within your eLearning materials.
Performance goals should always be specified in the course description and listed in the curriculum for each eLearning course or online training event. When developing your eLearning deliverable, knowing how to set clear performance goals is just as crucial as knowing how to put those goals into action.
Assessments: Conducting assessments with your employees is a great approach to track learner retention and growth from beginning to end. It is critical to understand when to examine in accordance with the requirements.
Pre-training: Before any training, a pre-training assessment gives you a baseline understanding of where your staff are at.
Mid-training evaluation: A mid-training evaluation is optional, although it can be quite beneficial. You can tell if your employees are improving and make course modifications, if necessary, by testing them in the middle of the training.
Post training: test your employees at the end of the course. This test can be directly compared to the pre-training test. If there is an improvement, the training was successful. You may need to make some workout tweaks if there is no improvement or perhaps backsliding.
In addition to the above metrics, people from the learning industry also believed in some other effective ways. An experienced educator & transitioning teacher says that a single evaluation method can't determine the effectiveness, as she says,
"From an education standpoint, I believe you can't take one tool to measure learning effectiveness. Students learn differently, and they respond differently to tests. People don't immediately change how they learn and test when they become adults. That's why I think it's essential to give a variety of assessments to see what they know."
Another expert believes that data collection is the easiest way to measure effectiveness.
"Data collection! Quantitative data such as engagement times are the easiest items to evaluate."
A project manager and instructional designer adds,
"We use something call the performance path programme, which is kind of performance goals, but they're divided into 4 categories: learning outcomes for the participants (skills they must demonstrate after the course), critical work behaviours (behaviours they must perform reliably), team expected results (results that will occur in the team when participants adopt the critical work behaviours) and organization expected results (based on teams expected results). We determine all the above before creating the training, so that the final product will address all these points."
As the focus on continuous learning and development is growing tremendously, businesses are getting interested on developing trustworthy metrics and methods to measure the training effectiveness and ROI of such employee training projects.
But, unless you use what you've learned to improve the training, find a better provider, or even decide to end the program, measuring training is useless. However, training cannot be a one-time event; it is critical to establish and support continual learning routes so that your personnel can remain relevant in a rapidly changing digital ecosystem.
So, make sure you don't want to give out training that doesn't produce the desired outcomes.