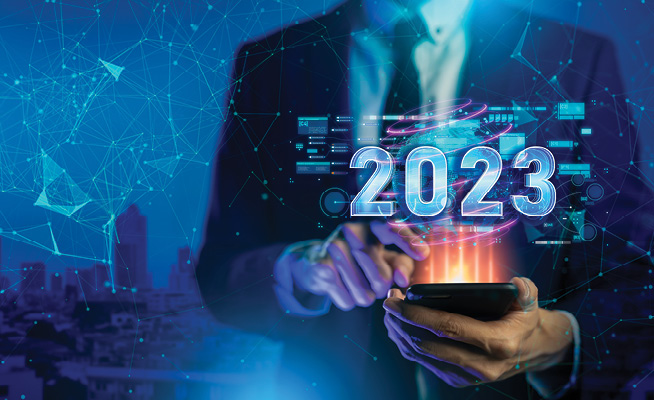 11 eLearning Trends to Look Out for in 2023
eLearning trends are evolving quickly because of the ongoing development of technology. eLearning will be more immersive and successful than ever in 2023. It's critical to be knowledgeable about current online learning trends as we start the new year.
The new eLearning trends mentioned in this article will completely alter how learners' access and engage with content. By utilizing these trends, your learners can get access to more efficient and interesting learning opportunities.
Increased Focus on Mobile Learning:
In 2023, it's anticipated that mobile learning will continue to grow in popularity and significance. Mobile learning makes learning more convenient and accessible by enabling students to access course material on their mobile devices.
Increased Focus on Personalization:
Another important trend to watch this year is personalization. Companies are investing in technology because they understand how important it is to offer customized learning experiences. Companies can customize their eLearning programs using personalization to match the unique demands of their learners.
Virtual Reality: 
VR technology is becoming increasingly affordable and widespread. In VR creates a highly immersive learning experience where learners can experience simulations of real-world scenarios.
Augmented Reality: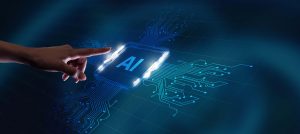 In recent years, augmented reality (AR) has gained popularity, and in 2023, this trend is predicted to continue. Like virtual reality, augmented reality allows users to see digital content overlaid on the physical world they are in. As a result, learning can be more adaptable and relevant. AR enables more interactive and individualized learning and can be utilized to create captivating, immersive learning experiences.
Artificial Intelligence:
In the eLearning industry in 2023, artificial intelligence (AI) is also anticipated to play a significant role. AI can enhance learning by personalizing content and giving students feedback that is relevant to them. Learners now have additional chances to connect with materials, engage with content, and get individualized education thanks to AI-enabled technologies.
AI is also enabling teachers to create and develop more efficient learning experiences. Applications with artificial intelligence (AI) may analyze data and offer individualized learning strategies, deliver real-time feedback and assessments, and even design adaptive learning experiences specific to each student.
The application of AI in eLearning has enormous promise and has the potential to enhance learning outcomes, boost engagement, and cut expenses. It will be more crucial than ever for educators to keep ahead of the curve and take advantage of the many advantages of AI-enabled eLearning as AI develops.
Microlearning: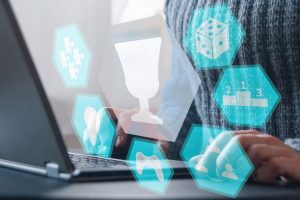 Microlearning is a style of online education that emphasizes the delivery of condensed knowledge and fun activities. While equipping students with the knowledge they need to succeed, this type of learning is intended to keep the learner motivated and interested.
Microlearning can be applied in a variety of settings, including college courses and corporate training. It's a terrific technique to guarantee that students are learning what they need to know and are having fun and remaining interested.
Because it may be utilized for short, on-demand learning sessions, this sort of learning also has the potential to save time and money.
Microlearning is a great tool for content providers to produce interesting content that appeals to a variety of learners. Microlearning is something to think about if you're searching for a technique to differentiate your eLearning content in 2023.
Adaptive Learning: 
Adaptive learning is gradually overtaking other eLearning trends to take the lead in 2023. Through this method, knowledge can be acquired while taking the needs of each student into account. The learning process is customized using data-driven adaptive learning technology, which also adapts the activities and content to the talents and interests of the student. It provides a customized learning environment and has been shown to be more successful than conventional teaching techniques.
It is possible to employ adaptive learning to improve learning outcomes and develop more interesting eLearning courses. Courses can be modified to meet each learner's specific needs, which also helps to save costs. It is not surprising that adaptive learning is becoming the dominant eLearning trend for 2023 given its obvious advantages. The demand for qualified individuals who comprehend adaptive learning technology and can integrate it into their courses will rise as more firms implement it.
Online Learning Platforms: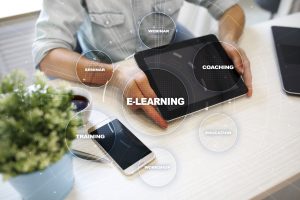 Online eLearning systems like VKCL have grown in popularity over the past few years, and this trend is expected to continue in 2023. These online learning environments give students access to educational resources from anywhere in the world and frequently provide courses at a fraction of the price of conventional colleges.
Gamification:
Another eLearning trend to watch for in 2023 is gamification, which is the technique of making traditional learning feel more like a game. It's a terrific method to pique students' interest and make learning more enjoyable. Gamification can be applied to provide competitive settings and offer incentives for achieving predetermined objectives. In 2023, this could contribute to making eLearning more enjoyable and engaging. To increase the interactivity and engagement of their eLearning services, businesses are investing in gamification.
Video-Based Learning:
A video is an effective tool for eLearning because it makes the material come to life and increases student engagement. In eLearning courses, video will be used more frequently in 2023, and more video-based learning solutions will be created. With video-based learning, students may view tutorials, lectures, and demos at their own pace. In comparison to conventional text-based learning, it also offers a more interesting learning experience.
Increased Focus on Interactivity:
Making learning interesting and efficient will depend heavily on interactivity. The usage of simulations, virtual reality, and other interactive features will be more prioritized in eLearning courses in 2023.
As you can see, the eLearning market is noticing several fascinating trends. You can make sure that your eLearning program remains current by keeping up with the most recent trends.